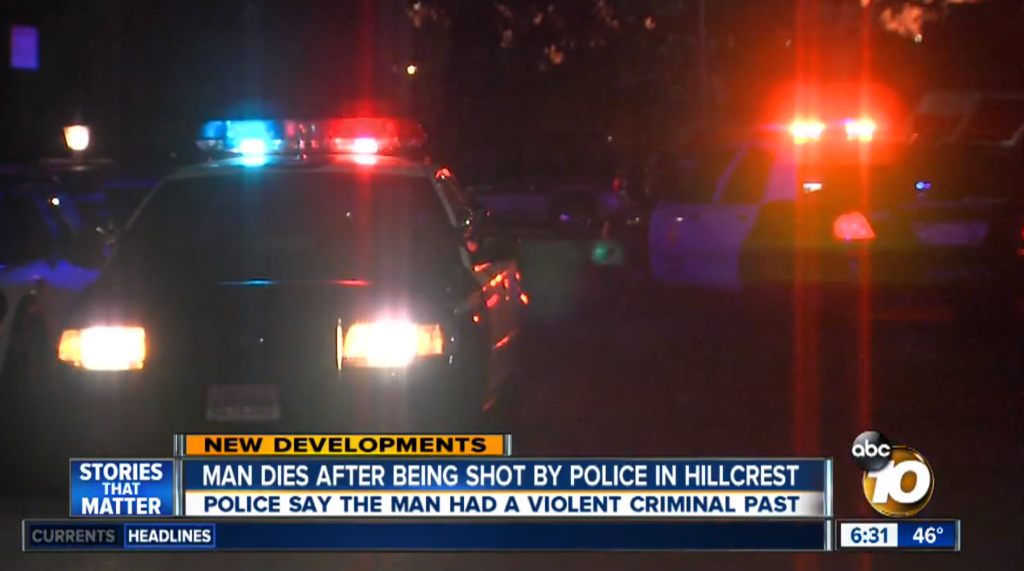 A gay man was fatally shot by a San Diego police officer in the city's Hillcrest neighborhood Friday night after holding a knife to his boyfriend's throat.
The 30-year-old man has not been identified pending notification of his family. At about 10:30 p.m., police responded to a report of domestic violence involving a suspect who'd held a butcher knife to his boyfriend's throat before fleeing.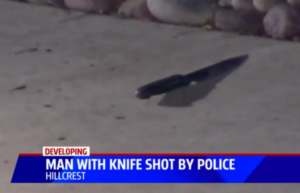 After the man was spotted on Sixth Avenue from a police helicopter, an officer on the ground approached him and ordered him to stop.
"Commands were given to stop and drop the weapon, but the knife-wielding suspect refused to comply," San Diego police Lt. Manny Del Toro said, according to a report from ABC 10. "The suspect aggressively advanced towards the officer with the knife. Fearing for his safety and the safety of the public, the San Diego police officer fired his handgun at the suspect striking him in the chest."
A large kitchen knife was found next to the man, who died later at a hospital. Police say he was wanted for a parole violation and had a violent criminal past. The couple had only been together for a few months, according to a report from Fox 5, and they lived in an affordable housing complex for people with special needs.
Neither the boyfriend nor the officer was injured.
The shooting was reportedly captured on the officer's body camera, but the footage has not been released.
Earlier this year, San Diego police came under scrutiny for the fatal shooting of an unarmed, mentally ill homeless man who they said was wielding a knife. The city fought the release of video of the incident, which eventually showed the man had an ink pen, not a knife.
Watch the news reports below.