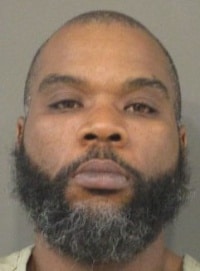 An Ohio man was convicted of a hate crime Friday after repeatedly threatening to "shoot up" his gym if it didn't get rid of gay members, then attempting to assault a man at the Columbus fitness center based on his sexual orientation.
Michael D. Smith, 41, was arrested after he got off his treadmill and charged at a man he perceived to be gay. Smith launched into a rant about not being able to go into the locker room "because all the fags are in there" and said "he wished he could kill all the gays," according to a report from The Columbus Dispatch.
After being convicted of ethnic intimidation, aggravated menacing and disorderly conduct, Smith was taken into custody and faces up to a year in jail at his sentencing next week. Ethnic intimidation is a rarely used charge in Columbus city code related to assault or menacing based on the victim's age, race, religion or sexual orientation.
Smith allegedly went into Cal Fitness on two occasions in August and threatened to "shoot up" the gym if his demands to remove gay members weren't met. Later, Smith had to be restrained by two other members when he got off his treadmill, made angry comments about gay people and tried to attack 22-year-old Michael D. Harris.
Harris, who had earbuds in, told authorities he didn't hear Smith's comments but feared for his safety and "felt I needed to be prepared to defend myself."
Police didn't learn about the incident until three days later, after the gym manager told Smith in an email that his membership had been terminated, and Smith responded with two emails filled with profanity and gay slurs, the Dispatch reports.
In court, Smith's attorney suggested he'd been "hit on" by gay gym members and stared at in the showers. But the defense presented no testimony in support of that claim, and the eight-member jury didn't buy it.
"You can't menace a person because they're gay," the prosecutor said in her closing. "It's illegal."
Watch a September report on the incident: