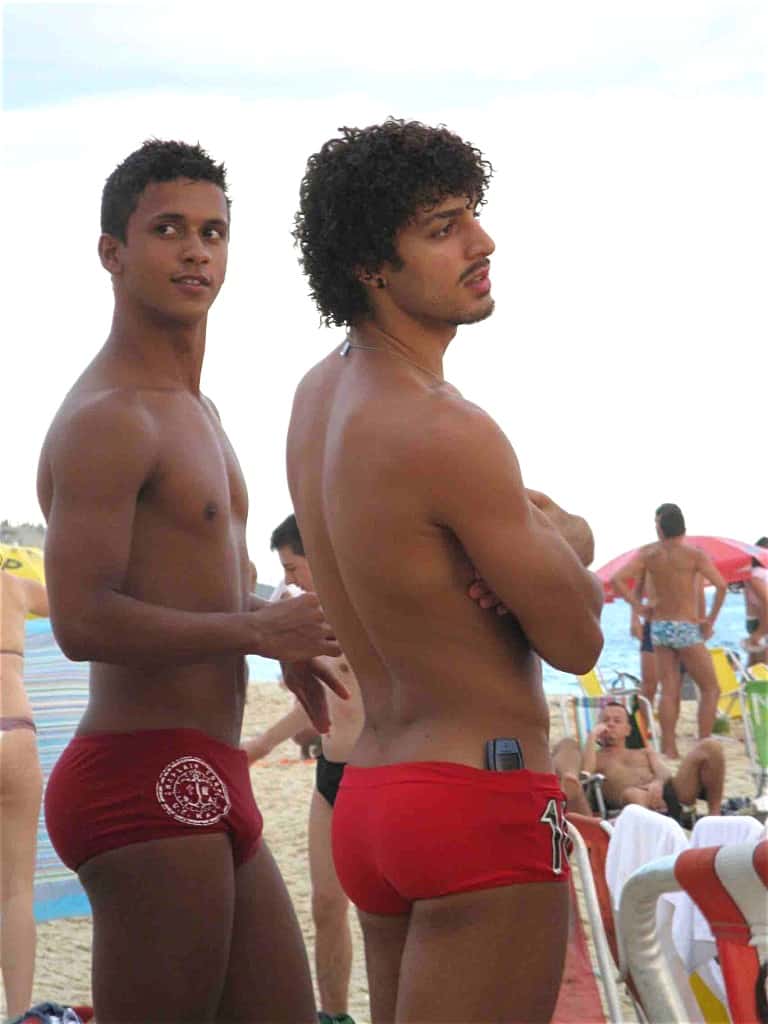 If you're anything like us, your bucket list of places to go never stops growing. It seems every year, a few new places capture your imagination: those photos on Facebook of a remote Caribbean beach or a friend's trek through Nepal leave your head spinning. The bucket keeps filling, and there's no end in sight.
Well, we've come to make it worse.
With 2016 rapidly approaching, we wanted to take a look into the not-so-distant future and announce our own must-go gay travel list for the upcoming year. The new year offers a lot for gay boys who travel, with major events like OutGames and Eurovision drawing us in, and major gay cities like San Francisco playing host to the Super Bowl. But we're not stopping there. We've gathered some of the world's most exotic and hard-to-get-to destinations that have inspired us — places undergoing significant change that we hope inspire you to make visiting a priority. And in some cases, fabulous places where it's just so damn cheap we couldn't pass it up.
Yes, it's good to be a U.S. traveler in 2016, as the dollar has reached an 11-year high and has made traveling to places like Canada, Australia, Japan, Turkey, and South Africa more affordable than ever. And big increases in capacity — from hotel rooms in NYC to river boats on the Danube — mean a price reprieve while demand catches up. No matter which end of the exchange rate seesaw you're on, 2016 is set to be a great travel year. Here are our top 11 picks for 2016 and our reason to go now. For more details and trip-panning recommendations for each, download the current version of ManAboutWorld.
YANGON
WHY NOW? Because it's growing so fast it might look like Shanghai by 2026.
Before 2011, when the military government began transferring its political powers in a more democratic process, Yangon wasn't much of a city. Ask the locals and frequent visitors, and they'll tell you about a Yangon from five years ago — one without the high-rises, the new condos, and the hipster restaurants of today. The city is growing, and its rapid growth has many wondering what it will look like in one year, let alone another five. With urban planners boldly proclaiming Yangon the next Bangkok or Hong Kong, we only know one thing for sure: You need to go now!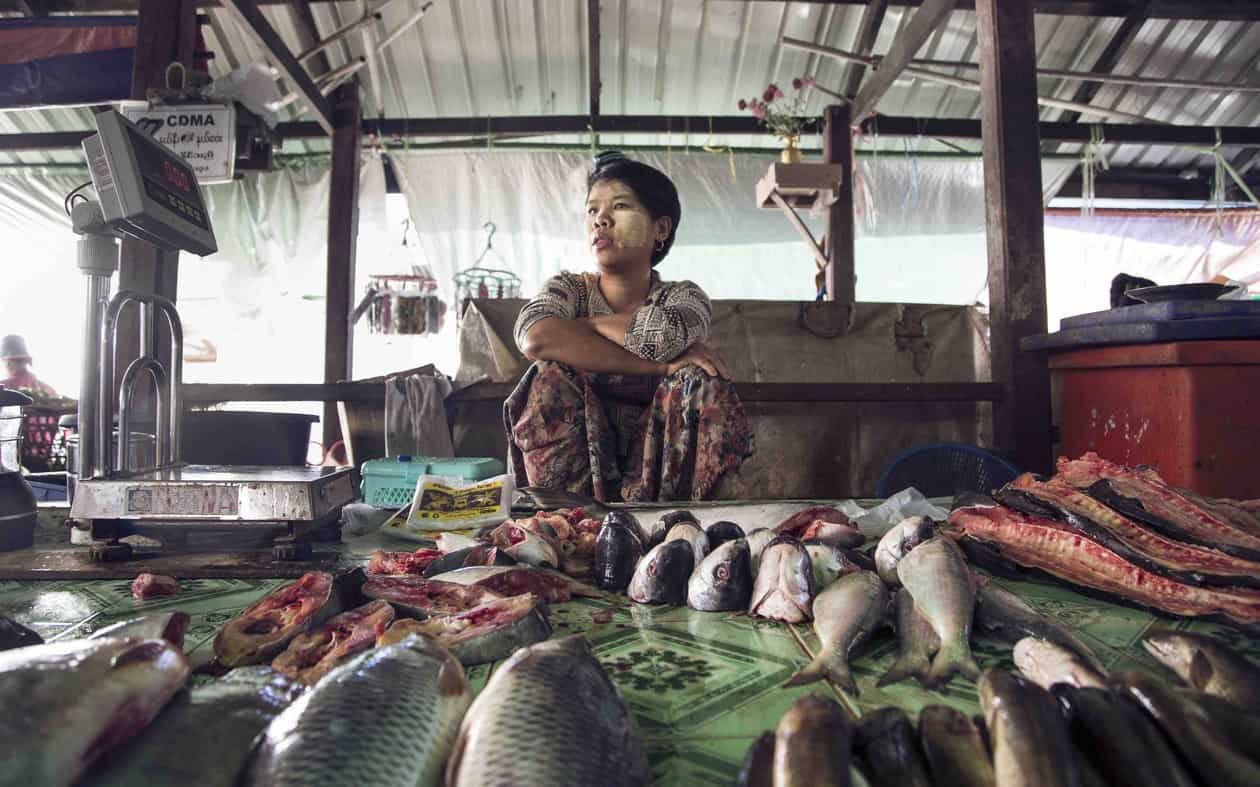 The city doesn't quite feel like an urban giant of seven million, but it is, and rapidly growing all the time. The newer parts of the city are clogged with human congestion — sidewalks of vendors selling fruit and street food that's not to be eaten (you're not in Taipei, anymore, Toto). The sidewalks are lined with dilapidated British Colonial buildings, some of which have been refurbished into posh hotels like The Strand, which is stately and intimate, but located in an unpleasantly cacophonic part of the city.
IRELAND
WHY NOW? Because Belmond is launching a new luxury train from Cork to Killarney
In the summer of 2016, Belmond will debut a new five-star luxury train, Belmond Grand Hibernian Ireland, forever changing the way we think about seeing the gorgeous bluffs, rolling hills, and charming countryside of Ireland. Launching in August, the first journey will be a four night tour — 'Legends and Loughs' — travelling from Cork to Killarney, Galway and Westport – including behind the scenes tours of Jameson's Whiskey distillery, 'kissing' the Blarney Stone and private access to Blarney Castle Gardens. You'll experience the lakes of Killarney, the breath-taking scenery of Connemara National Park, sporting activities at Ashford Castle, sheepdog trials and traditional Irish music and crafts in Galway.
SAN FRANCISCO
WHY NOW? Because it's the host of Super Bowl 50.
The new Levi's Stadium in Santa Clara, about 30 minutes south of San Francisco and the northern suburb of San Jose, is playing host to SuperBowl 50 on February 7. Now, if you think hosting the Super Bowl comes with gridlock traffic, astronomical hotel prices, and two million sports crazed tourists descending upon the city, you'd be right. And while normally that would be reason enough for us to run far, far way, this year's Super Bowl is going to be different. A few points: the newly constructed Super Bowl Village, complete with an LGBT center, will be a place for outliers and non-ticket holders to gather and watch the game. San Francisco is the home of AirBnb, and what better place to experience a fabulous home-share than here? And while San Francisco is well-documented as one of the great gay cities of the world, it's time to get to know the gems of Silicon Valley a little.
BANGKOK
WHY NOW: Because its showcase hotel is celebrating its 140th anniversary with a major renovation
In 1876, The Oriental first opened on the river banks of Siam. Through the end of the 19th century and well into the 20th, the hotel became a respite from the dirty, chaotic city of Bangkok, a sanctuary for world-renowned writers, many of whom penned their novels in the upstairs suites, the same suites that now bear their names in the iconic hotel that became the nation's first five-star hotel. Nearly a century later, The Mandarin opened in Hong Kong, another five-star affair, and the hotel that would lead to the formation of the Mandarin Oriental Hotel Group, when it joined forces with the Oriental of Bangkok In 1985. The culture of this iconic and prestigious hotel brand is in the DNA of these properties whose presence defined both the standards of Asian luxury, and the very cities and society in which they were built. In 2016, The Oriental — she'll always be The Oriental the locals — turns 140. And she looks pretty damn good for her age, and like so many greats, she's having a little work done. The hotel is undergoing a renovation that will be completed by the end of January.
SAN SEBASTIAN
WHY NOW? Because it's the 2016 European Capital of Culture
San Sebastian is the storybook land of northern Spain, with a shimmering bay and all those Michelin-stars. It is the sleeper hit of España, a city so charming and overflowing with culture and cuisine it's been known to outshine the country's louder, buzzier, more frenzied cities. And in 2016, it becomes the European Capital of Culture. Every year, a different city or two is designated as the showcase of culture for the entire region — a torch San Sebastian was already carrying, in a lot of ways — and the city has chosen its theme as "Waves of energy," a metaphor putting the spotlight on the people and movements of citizens that are the real driving force behind transformations and changes in the world. It's the people here that play the leading role in the search for solutions to new global challenges.
BRAZIL
WHY NOW: Because the Brazilian Real is 26 cents on the U.S. dollar.
Brazil has been in a cycle of boom and bust for all of its recent history. In 2014, it became the envy of the world as it hosted the World Cup, reintroducing itself to the world as a global country of magnificent cities, major world events, and some of our most dynamic and dramatic landscapes. Amidst escalating corruption scandals, the country is once again in economic turmoil, with a currency that has plummeted in the last year. In 2016, Rio de Janeiro will host the Summer Olympics. And while the city will be crowded and accommodation prices will soar through the roof, the remaining 49 weeks of the year will be a bargain.
ST. LOUIS
WHY NOW? Because it's hosting the 2016 OutGames.
St. Louis has, for so many years now, been one of America's great forgotten cities. At the beginning of the 20th century, the city stood as the fourth-largest in the country, and was known as a great transportation hub along the Mississippi. But the city began a slow decline in the fifties and never reached the same heights. And yet, there's something special about St. Louis. The arch is, of course, still there, and the Cardinals are sports royalty, and the locals are loyal and creative. All around the city, there are fun and quirky college towns (some like Columbia-Missouri, are among the best in the country!) And we don't have enough time to talk about the barbeque. Yep, that's right. Austin, who? Forget the hype of Texas and Memphis, St. Louis is the king of American barbeque. In 2016, St. Louis will play host to the 3rd annual OutGames. From May 27-June 4, when the weather is actually quite beautiful, and downtown comes alive, the city will host the gay Olympics.
THE BALKANS
Why Now? Because all the cool kids will be going next summer.
The even cooler kids went last summer!  You probably saw a few posts in your Facebook feed, of stunning vistas in places with names like Croatia, Slovenia, Montenegro and Albania. Those countries are in the Balkans, this compelling place you probably heard about somewhere over there in, um, Europe, right? Don't worry; you're not alone. We've all heard tell about the Balkans but it's hard to pinpoint the area let alone name each country. You're in good company. Depending on whether you go with the political or geographic definition, the Balkans can include 10 or even 12 countries usually composed of Albania, Bosnia and Herzegovina, Bulgaria, Croatia, Kosovo, the Republic of Macedonia, Montenegro, Romania, Serbia, and Slovenia, with Greece and Turkey thrown in since parts of their territory are in the Balkans Peninsula. It's the fascinating, turbulent, mountainous, beautiful countries in the southeast corner of Europe where the Adriatic meets the Aegean and where once-mighty Venice and Ottoman Empires held swayed and battled for hearts, minds and stomachs.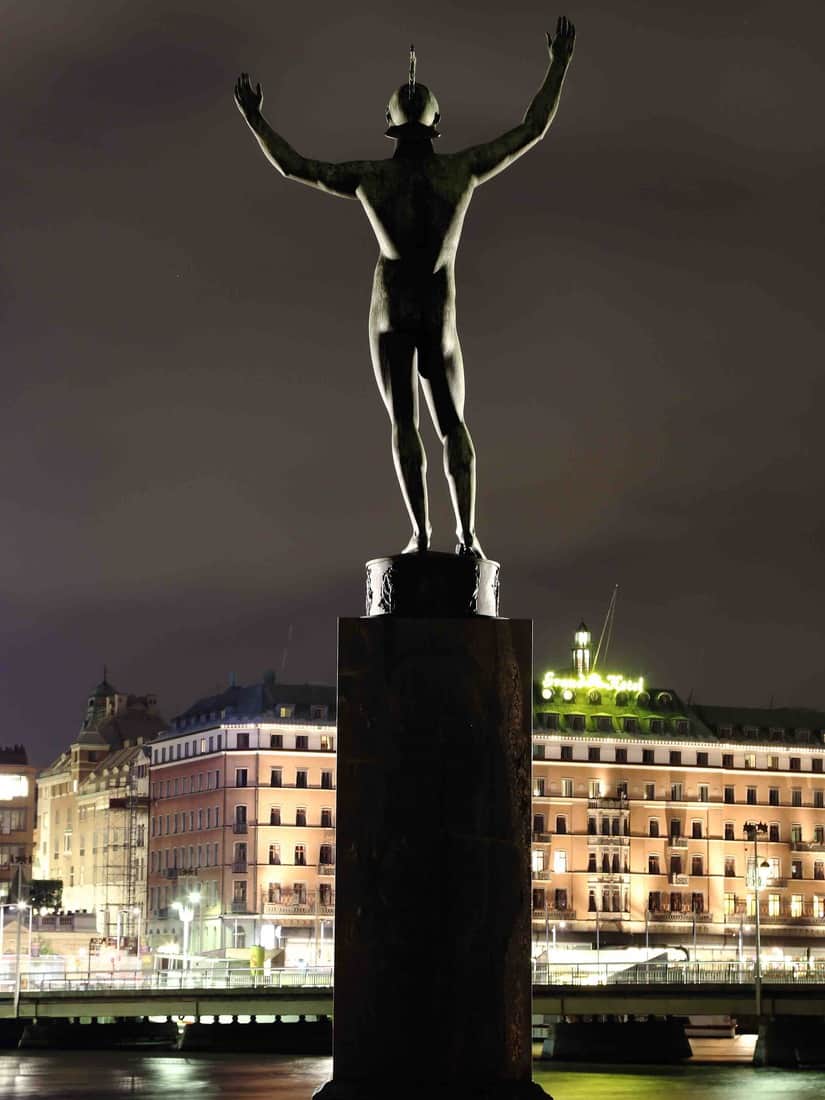 STOCKHOLM
WHY NOW? Because the Eurovision Song Contest comes back to the land of ABBA in 2016
We love Stockholm for being simultaneously ancient and modern. Stockholm's city center, Gamla Stan, or Old Town, is an impressive wonder, filled with winding alleyways, scenic squares, ancient churches, and the Royal Palace, one of Europe's largest palaces still in use as a Royal workplace, and open for public tours. (Don't miss the Treasury!) Despite the grand medieval splendor, the city is as modern and cosmopolitan as any in Europe.
GALAPAGOS ISLANDS
WHY NOW? Because too many species are going extinct (and because it's the single best destination to unplug!)
Over the years, there have been a number of species that have been introduced to the Galapagos Islands, and given how fragile its ecosystem, the introduction of these new species has meant the loss and extinction for many others. The National Park has a number of campaigns to educate the residents of the Galapagos Islands to help ensure the safety of endemic species, creating programs to foster their well-being We suggest you go as soon as you can to experience this most exotic of destinations while you still can.
RWANDA
WHY NOW? Because tourism could very well save the mountain gorilla
Rwanda is heartbreakingly beautiful, a country with a bloody past, but its international reputation as the site of so much genocide does not represent the entirety of the nation. It is a gorgeous rural exotic escape and home to the mountain gorillas, which, for decades now, have been struggling against local poachers who've been harvesting bamboo and lumber, the primary food of the gorillas, leaving them in grave danger. And while these gorillas are not endangered, their environment is under constant threat, and the ecosystem where they live is influx. So we recommend you explore this little known part of the world while it still maintains its beauty and humanity. Tourism is the single thing keeping the gorilla population protected.We recommend you hire a tour operator: Volcanoes Safari, Summit Expeditions and Nomadic Experience, and Wild Rainbow African Safari are a few of our favorites.
For more information about these recommended destinations and even more gay travel inspiration and trip-planning information and suggestions for destinations, tours and events download ManAboutWorld's latest issue. Start planning your next trip now!
This weekly travel column is brought to you by ManAboutWorld, an immersive digital gay travel magazine for iOS and Android devices from Ed Salvato, Billy Kolber, Kenny Porpora, and nearly 75 Global Correspondents. For more recommendations from ManAboutWorld's global gay experts, download our App. There are FREE guides and a 10-issue-per-year subscription-based magazine.
Photos: Top: Derek Hodel: Middle: Leigh Griffiths; Bottom: Don McCullough