WEIRD WEATHER: Hurricane Alex, in eastern Atlantic, is first January hurricane since 1938.
#Alex is the first January #hurricane to form since 1938 and the first to occur in this month since Alice of 1955. pic.twitter.com/qk6puLIVg2

— National Hurricane Center (@NHC_Atlantic) January 14, 2016
DEATHS: Grizzly Adams star Dan Haggerty has died at 74: "Haggerty died after battling cancer for the last few months. Sources close to Dan's family tell us doctors discovered the cancer after he had surgery for back pain.  Haggerty starred in the 1977 hit TV show "The Life and Times of Grizzly Adams" as the lovable mountain man whose BFF was a grizzly bear. He also guest starred on several TV shows like 'CHiPs' and 'Charlie's Angels.'"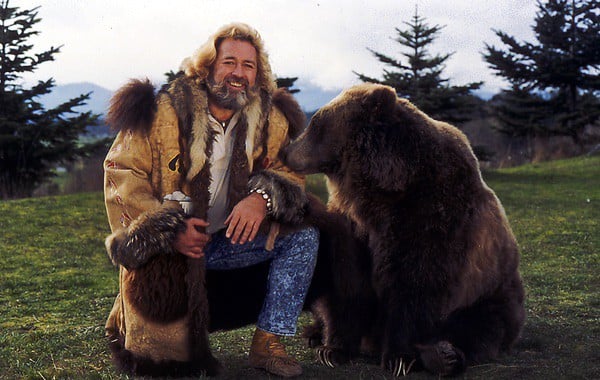 EBOLA: A new case has been confirmed in Sierra Leone: "The country's government rapidly responded to the new case and a team is investigating its origin and trying to stop it from spreading, the WHO said in a statement."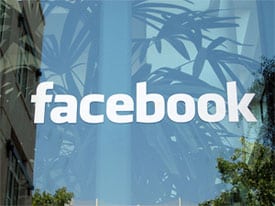 SYDNEY: Facebook joins Sydney Gay and Lesbian Mardi Gras: "The social media behemoth will join other brands, such as Airbnb, and introduce a Facebook float to Sydney's gay pride parade on Mar. 5. Facebook is being coy on details regarding its entry to the parade, but said 'it will be fabulous and it will involve a lot of glitter.'"
FOOD AND DRINK: Chipotle to close every store on February 8: "Reps from the Colorado-based company later confirmed that the Mexican joint would be holding a national employee meeting on the date to discuss its response to issues with E. coli and food safety."
TITANOSAUR: World's largest dinosaur skeleton unveiled: "The skeleton – fiberglass recreations of the bones, since fossils are too heavy to mount – is 122ft long, too big to fit entirely inside the Miriam and Ira D Wallach Orientation Center, one of the museum's largest display rooms, so the dinosaur's neck and head poke out 9.5ft into the room next door."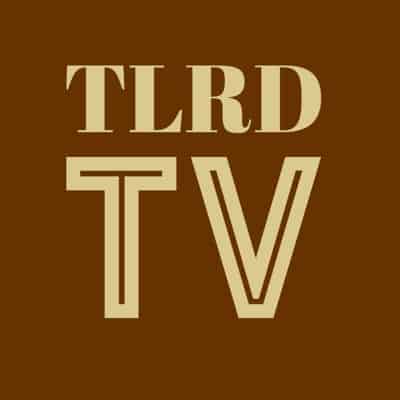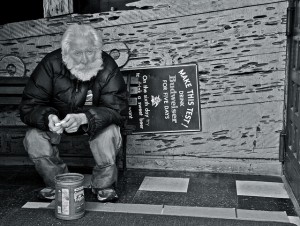 LAST CALL: SF's Gangway bar to close: "One of the more charming remaining gay dives in the vicinity of Polk Street and the Tenderloin — one of only two remaining holdouts, in fact, from the bygone era when Polk was a hustler-filled gay district — has apparently been sold to straight owners, and seems likely to close very soon. Gangway, which has been a gay bar since at least 1961, and has been a bar for 106 years straight, since 1910, was on the market as of about six months ago according to Tablehopper, and via a liquor license license transfer application dated January 6, it looks like a bar called Daddy Bones may be the next business to take over — or at least that's the working title right now."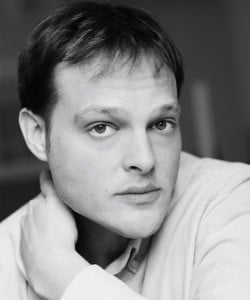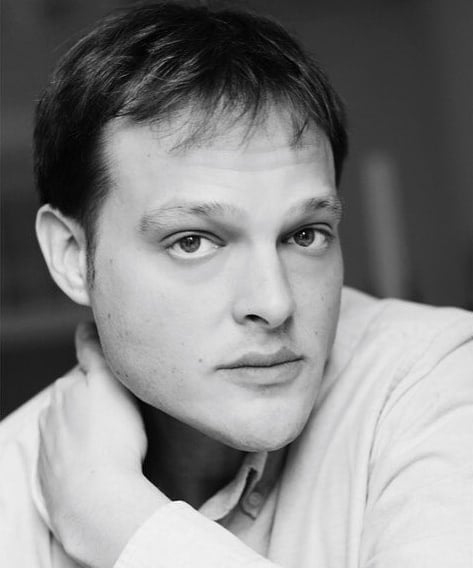 PRAISE: Towleroad book critic Garth Greenwell getting praise for debut novel: "This is a novel of aggressive introspection, but Greenwell writes with such candor and psychological precision that the effect is oddly propulsive. The sustained tension between the narrator and Mitko will remind some readers of Damon Galgut's 'In a Strange Room,' which was a finalist for the 2010 Man Booker Prize. But that novel's tone was more mannered and its style so self-consciously profound. With a similarly subtle plot charged with erotic energy, Greenwell provides a richer experience, and his constantly burrowing sentences are polished to a deep lustre."
SPACE: Pluto's blue haze captured in high-res photo from NASA's New Horizons probe: "This processed image is the highest-resolution color look yet at the haze layers in Pluto's atmosphere. Shown in approximate true color, the picture is constructed from a mosaic of four panchromatic images from the Long Range Reconnaissance Imager (LORRI) splashed with Ralph/Multispectral Visible Imaging Camera (MVIC) four-color filter data, all acquired by NASA's New Horizons spacecraft on July 14, 2015. The resolution is 0.6 miles (1 kilometer) per pixel; the sun illuminates the scene from the right. Scientists believe the haze is a photochemical smog resulting from the action of sunlight on methane."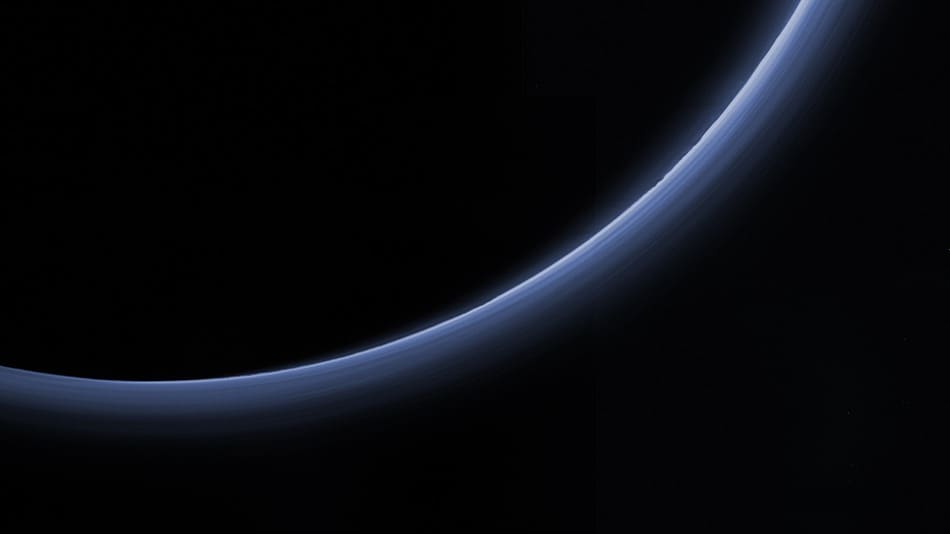 FLESHBACK FRIDAY: Andy Cohen and Anderson Cooper in Croatia in 2006.
https://instagram.com/p/BAh4RbzHwQM/?taken-by=bravoandy