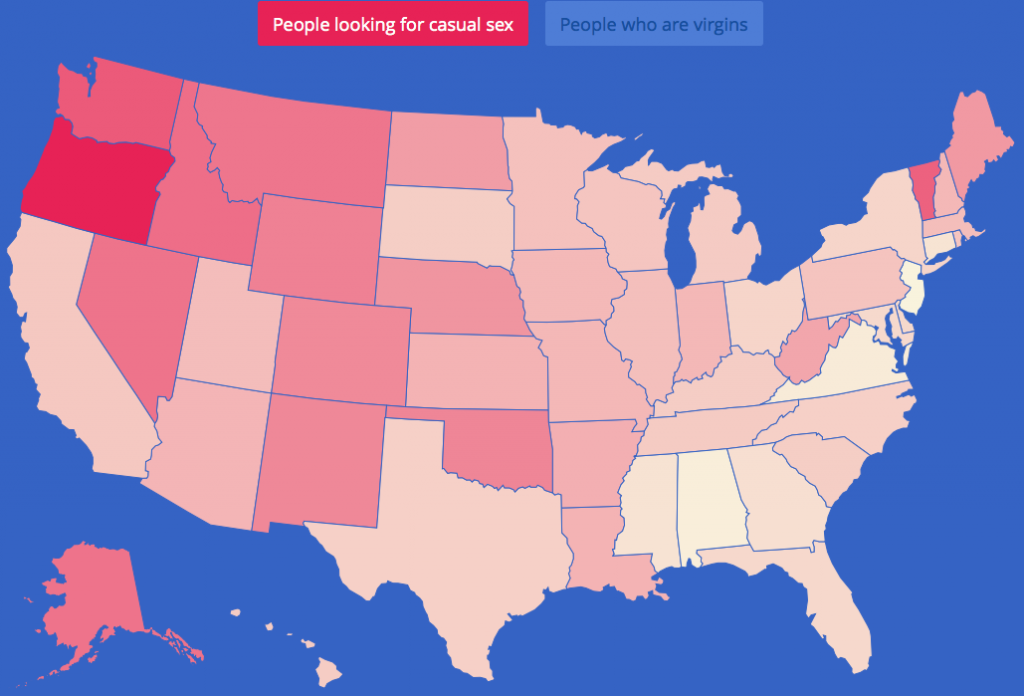 If you're looking to "Netflix and chill," you'll probably have better luck in the Pacific Northwest than in the Southeast.
Also, emotional emojis are more likely to succeed when communicating with potential partners, and you should avoid one-word messages saying, "Hey."
These are among the takeaways from data released by matchmaking site OKCupid regarding users' preferences when it comes to dating and sex in 2015. And although the data applies specifically to OKCupid users, many of the trends likely hold true on other dating and hookup sites.
Oregon was No. 1 for casual sex, with 16 percent of OKCupid users seeking it, followed by Washington state at 14 percent. New Jersey was No. 50, with only 10 percent seeking casual sex, which represented a virtual tie with No. 49 Alabama.
Not surprisingly, heavily Mormon Utah had the most self-professed virgins at 20 percent, while Vermont had the fewest at 9 percent.
Although basic smiley faces were the most commonly used on OKCupid, the following more expressive emojis were most likely to get a response from potential partners: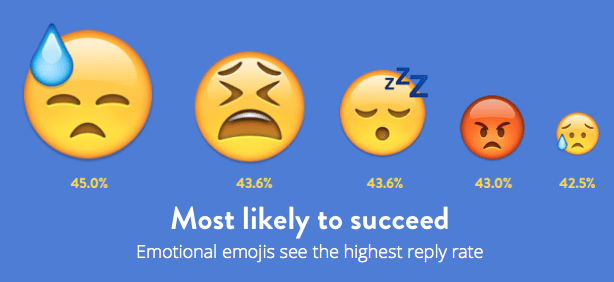 Other data showed that one-fourth of OKCupid users would date a transgender person. Unfortunately, this data isn't broken down by state.
Also, OKCupid saw a 5 percent increase in the number of people seeking bondage, with more preferring to be tied up than do the tying.
The use of "Netflix and chill," slang for casual sex, increased by a whopping 5,357 percent last year. 
Mentions of "Trump" in OKCupid profiles increased seven-fold, while references to Bernie Sanders outpaced mentions of Hillary Clinton, 4-to-1.
In perhaps the most disturbing result, only 82 percent of Mississippi users said they approve of interracial marriage — compared to 97 percent of Americans overall.
View the full report here.