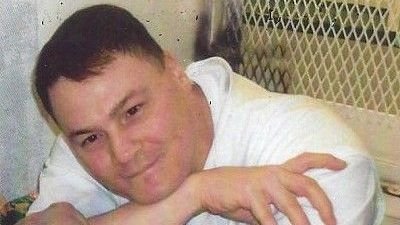 A man who admitted to fatally strangling a Houston drag queen in 2001, but later claimed it was an accident that occurred during consensual sex, is scheduled to be executed on Jan. 20.
Richard Allen Masterson (above), now 42, requested the death penalty prior to being sentenced in the murder of Darrin Shane Honeycutt, a 35-year-old female impersonator who went by the stage name Brandi Houston.
Honeycutt was found naked in bed at his apartment in the city's Montrose neighborhood on Jan. 27, 2001, a day after he'd met Masterson at a gay bar following a performance. Masterson, who took off in Honeycutt's car and was later arrested in Florida, initially told police he put Honeycutt in a sleeper hold after the two undressed and never planned to have sex with him.
"Something just told me in my mind – I said to myself that I was going to kill him," Masterson said, according to a report in The Austin Chronicle.
In requesting a death sentence, Masterson told a jury he was a continuing threat and there were no mitigating circumstances. But Masterson reportedly retracted his death wish after being prescribed anti-depressants while in prison. Masterson said he'd confessed to murdering Honeycutt because he was embarrassed about admitting to having sex with another man. He also claimed that Honeycutt had asked to be choked during sex, but something went wrong.
Masterson's attorneys have filed a flurry of last-minute appeals seeking to overturn his death sentence, arguing that he's mentally ill, had ineffective counsel, and that the medical examiner misinterpreted Honeycutt's autopsy results, according to The Houston Chronicle.
According to an article that appeared in The Houston Voice, then the city's LGBT newspaper, Honeycutt was a popular drag queen who'd recently been named Volunteer of the Year by the People With AIDS (PWA) Holiday Charities.
"There were a couple of times that Brandi was knocking on death's door, and as soon as he was able to get back on his feet, he put on a dress to raise money for other people that he didn't even know," PWA board chair Don Gill told the Voice.
In a recent interview with the Chronicle, Masterson said he accepts responsibility for his actions but never admitted to murdering Honeycutt, adding that "nobody wants to know the truth."
Masterson also said that if his appeals fail, "I won't have tears dripping down my chest. I'll hold my head up and take it like a man."
Masterson would be the 532nd person to be executed in Texas since the state reinstated the death penalty in 1976.