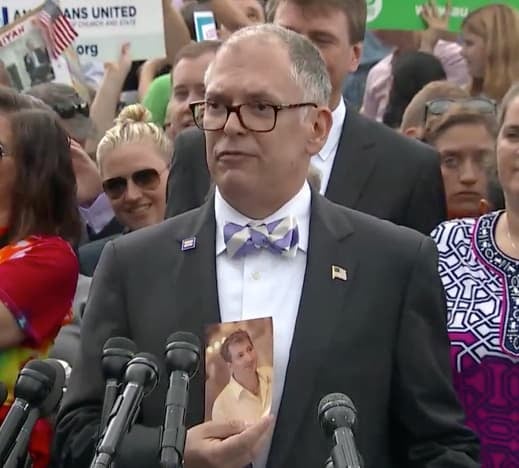 SCOTUS marriage plaintiff Jim Obergefell has been invited to sit in the First Lady's box at the State of the Union address on Tuesday night with several other high-profile guests which you can read about on a special page set up by the White House.
"I was blown away when I received the invitation and incredibly honored that the first lady would think to include me in such a momentous occasion," Obergefell told the Washington Blade after receiving a phone call last week.
Wrote the White House in the announcement:
For the President's final State of the Union address, the individuals who will be seated in the guest box of First Lady Michelle Obama represent the progress we have made since the President first delivered this speech seven years ago – from the brink of a second Great Depression and two costly wars to an economy that is growing and renewed American leadership abroad. Their stories – of struggle and success – highlight where we have been and where America is going in the future, building on the best of what our country has to offer. The guests personify President Obama's time in office and most importantly, they represent who we are as Americans: inclusive and compassionate, innovative and courageous.
The guests of Mrs. Obama will also be seated with Dr. Jill Biden and Valerie Jarrett, Senior Advisor to the President.