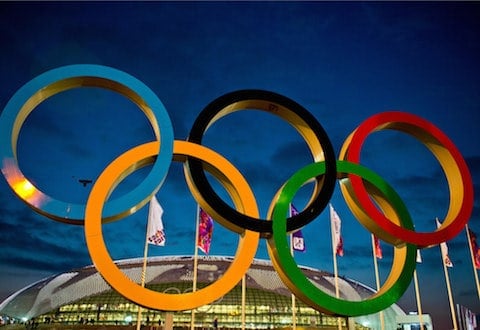 The International Olympic Committee is adopting new guidelines that will make it easier for trans athletes to compete in the Olympic Games.
Previously, trans athletes were required to undergo gender-reassignment surgery. According to guidelines made public on Sunday, the new recommendations remove any restrictions on trans men, and allow trans women to compete in the Olympic Games after one year of hormone replacement therapy.
"The new IOC transgender guidelines fix almost all of the deficiencies with the old rules," chief medical physicist, radiation oncology, Providence Portland Medical Center Joanna Harper wrote to Outsports via email. "Hopefully, organizations such as the ITA will quickly adapt to the new IOC guidelines and all of the outdated trans policies will get replaced soon."
Harper, who is also a trans woman, attended the Consensus Meeting on Sex Reassignment and Hyperandrogenism that helped craft these guidelines in November.