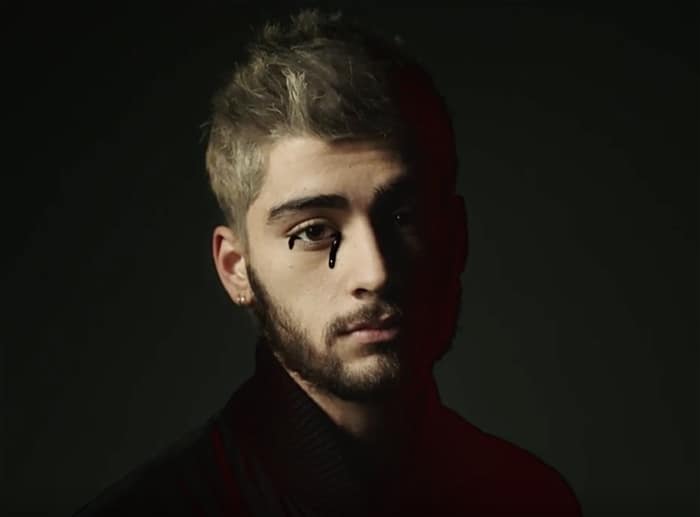 One Direction breakaway Zayn Malik debuted the video for his first solo track "Pillowtalk" last night from his solo album Mind of Mine which is coming in March.
The video is a sultry, hallucinogenic, melting montage of longing stares, extended embraces, colored tears, and kisses with his rumored real-life girlfriend, the model Gigi Hadid (daughter of Real Housewives star Yolanda Foster).
Said Malik of leaving One Direction, in an interview this week on Beats1:
"I think I always kind of wanted to go. From like the first year really, I never really wanted to be there in the band. I just gave it a go because it was there at the time and then when I realized the direction we were going in with the music, I instantly realized it wasn't for me because I realized I couldn't put any input in; I couldn't give my opinion on this or that because it didn't fit the grain of what we were as a band or what we represented. So that's when it became frustrating for me, that's when I had to be like, I've got to start thinking about myself."
The track was co-written with Anthony Hannides and Michael Hannides of MYKL and Levi Lennox.
Watch: