TENNESSEE. Supporters of state bill that seeks to bypass the U.S. Supreme Court's decision on gay marriage claim, 'the cost of tolerance is AIDS.'
Far right protests same-sex marriage at state capitol. https://t.co/8WtIGwIwen pic.twitter.com/RAwffsWUIh

— Pith in the Wind (@pithinthewind) January 19, 2016
PEACOCKING. Study says wearing colorful clothes could help you get a raise at work: "Men will feel it, depending on the sector they work in, because if you work in advertising, PR, or the media, it's a good idea…Workers in sectors like banking wearing suits can express themselves by wearing colorful ties and braces. Wearing colorful clothes is, I think, part of the package of a person—it says, 'I'm a creative, I'm not prepared to just wear a suit.' It will certainly get people to notice you."
SEXUAL IDENTITY. Ricky Martin says he's interested in having sex with both men and women, doesn't like sexual labels but identifies as gay because men fascinate him.
FEEL THE BERN. Are Bernie Sanders stans bullies?
MUSIC. Madonna calls Jack White out at Nashville concert for being a bit more reserved than her other fans. 
SWEET SOUNDS. Adam Lambert wrote a jingle for cookie company Oreo's "Open Up With Oreo" campaign.
CRIME. Sarah Palin's son Track (26) has been arrested on domestic violence charges. According to police, he "committed a domestic violence assault on a female, interfered with her ability to report a crime of domestic violence, and possessed a firearm while intoxicated."
NETFLIX. Are you ready for Pee-wee's next big adventure? It hits Netflix March 18.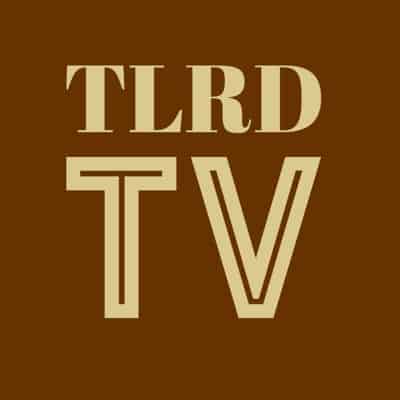 HEALTH. "Catch up" sleep on weekends may help reduce your risk for type 2 diabetes: "Short-changing sleep during the week only to sleep in for long periods on the weekend is a common pattern in the United States, according to the study authors. And, previous research has suggested that getting just four or five hours of sleep a night can boost type 2 diabetes risk by nearly 20 percent. But the new study hints that that risk might be reversed with just two days of extra sleep."
SCIENCE. Stephen Hawking says Earth is probably doomed, but humanity has hope: "Although the chance of a disaster to planet Earth in a given year may be quite low, it adds up over time, and becomes a near certainty in the next thousand or ten thousand years…By that time we should have spread out into space, and to other stars, so a disaster on Earth would not mean the end of the human race.
STAR WARS. Mark Hamill addresses Luke Skywalker's sexuality: "His sexuality is never directly addressed in the films. Luke is whatever the audience wants him to be, so you can decide for yourself."
GAY OK. British spy agency MI 5 named UK's most gay friendly employer: "The survey assessed staff engagement, career development and other factors. MI5 director-general Andrew Parker said: 'Diversity is vital for MI5, not just because it's right that we represent the communities we serve, but because we rely on the skills of the most talented people whoever they are, and wherever they may be.'"
LIST. Jazz Jennings, Rachel Maddow, and Brian Sims makes WaPo's "8 LGBT names to know in 2016."
GODS OF THE STADIUM. Dieux du Stade photographer Fred Goudon debuts new photo book (work-unfriendly).