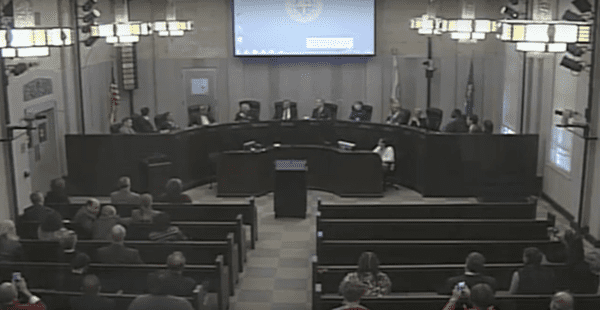 After an hour of public debate on Tuesday, the Oklahoma City Council narrowly voted to ban LGBT discrimination in the housing sector.
By a 5-4 vote, the council included sexual orientation and gender identity to the list of protected classes in the housing market.
"I just feel this incredible relief and happiness and joy that our kids are going to turn on the TV tonight and think: Oklahoma is standing with you," said Cindy Cason, whose son is gay. She lives in Norman but made the trip to Oklahoma City to address the council. "A government organization that's willing to stand up for the rights of all of the children and all of the families in the community is fantastic."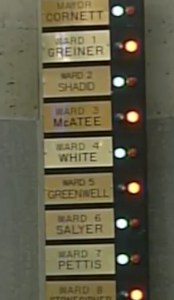 Oklahoma City Mayor Mike Cornett came out in favor of adding the protections for LGBT individuals, saying, "I just think discrimination is wrong and to a certain extent this has to do with the image of the city. Are we a city that's accepting, a city that's open-minded? I believe we are."
Existing Oklahoma City personnel policies prohibit discrimination in city hiring and employment based on sexual orientation but ordinances otherwise are silent with regard to housing, employment and public accommodations, such as hotels and restaurants.
Six speakers supported the measure in comments to the council. No public opposition was expressed in the hour-long debate.
Ward 2 Councilman Ed Shadid, the sponsor, said the council should consider restoring the city's Human Rights Commission as well.
Among those opposed to the change were Councilman Larry McAtee, who's opposed to gay marriage, and Councilman Mark Stonecipher, who questioned whether the additional protections are necessary:
"Through HUD and the civil rights division of the attorney general's office, there should be complaints that are being filed and there should be empirical evidence of whether we know the answer to that and I don't think we have that," he said.
Councilman White shot back: "All the money that's been spent over the past six or seven years by this AG fighting social change of every kind and you expect this guy to be your champion if you're being discriminated against. I have a hard, hard time putting my faith in that."
The new protections will take effect February 4.
Watch a news report that covers Oklahoma City's vote, below.