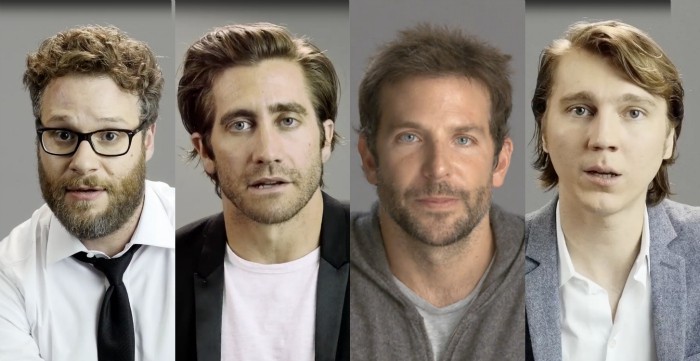 Actors Bradley Cooper, Jake Gyllenhaal, Seth Rogen and Paul Dano are channeling their inner Cher Horowitz from the iconic 90s movie Clueless in a new video from W magazine.
W has been releasing a series of "audition tape" videos where they have actors read famous lines from famous movies. And the lines are always from roles that are the opposite of the actor's gender. In W's latest video, four of Hollywood's leading men take on Amy Heckerling's Clueless. More specifically, they recreate Cher's "oral" about why she thinks we should certainly let the Haiti-ans come to America (Cliff's notes: in the end, it's like, the more the merrier.)
Watch as Cooper, Gyllenhaal, Rogen and Dano channel their inner Beverly Hills 90s girl, below.
https://www.youtube.com/watch?v=WuvyR4xlzRI