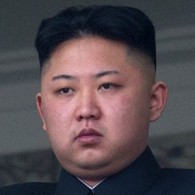 NORTH KOREA: Dictatorship claims it has successfully tested a hydrogen bomb: "The United States Geological Survey reported that it detected a magnitude 5.1 seismic event in the northeastern part of North Korea, where the test is said to have occurred — roughly similar to what happened in 2013, when North Korea tested an atomic bomb. But a South Korean lawmaker, Lee Cheol-woo, said that his country's intelligence service estimated the event triggered an explosive yield of six kilotons and a magnitude 4.8 event — smaller than the 7.9 kilotons and magnitude 4.9 reported after the 2013 test. A successful hydrogen bomb test would typically have an explosive yield of tens of kilotons."
OREGON STANDOFF DAY 4: Domestic terrorist Ammon Bundy took out $530,000 federal loan: "Bundy borrowed $530,000 in 2010 for his company, Valet Fleet Service LLC, according to public records on usaspending.gov. Valet Fleet Service is a truck maintenance company in Arizona. 'I am not anti-government,' he said when asked about the loan while standing outside the Malheur National Wildlife Refuge, adding that he thinks 'there is a role for government and that the federal government's role is to protect the states from the outside world.'"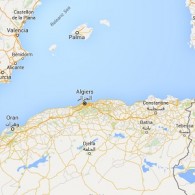 TUNISIA: Court suspends activities of gay rights association: "The activities of a public activist association calling for the decriminalization of homosexuality in Tunisia were suspended for one month by a court, said the lawyer and vice president of the NGO."
CRIME: Serial spitter on the loose in Brooklyn: "Be on the lookout," one poster on Facebook wrote about an incident that took place on Flatbush Ave. near Lincoln Pl. "About 20 minutes ago, a young man wearing all black randomly decided to scream 'F— you,' and spit in my face."
BIRTHDAYS ON JANUARY 6: Danny Pintauro is 40 today. Kate McKinnon is 32. Eddie Redmayne is 34.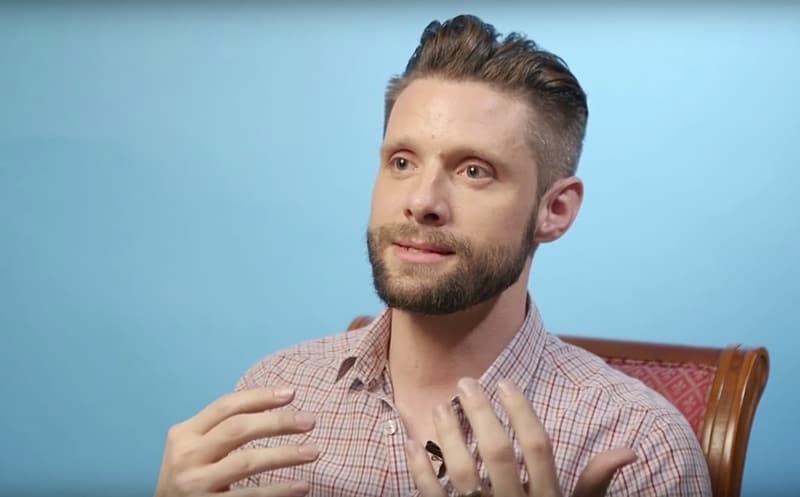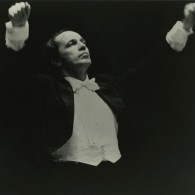 DEATHS: French composer Pierre Boulez is dead at 90: "Boulez was a composer, conductor, pianist and writer, who helped steer contemporary music in radical new directions in the years following the second world war, including incorporating electronic music into the classical sphere. He pioneered serialism in music, embarked on open-ended and improvisatory music, and experimented with what he called "controlled chance", in which performers were offered choices about what to perform in music Boulez had written." Boulez was gay, according to Leonard Bernstein.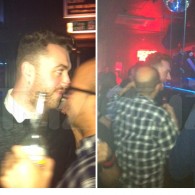 OUT AND ABOUT: Sam Smith spotted at London's Horse Meat Disco: "Sam showed up for Eagle London's regular Sunday night event with a few older gents. Smith stayed for a while, drinking pints, dancing and horsing around, naturally."
BEAST: The secret hypocritical gay world of ISIS: "In doing so, they secure protection for themselves, and a safe haven for their families and—if they have them—their children. At the same time they can have sex in the background. They know they are protected. They are not investigated. Now the message of this latest incident is 'If you are senior enough with us and having gay sex, you will not be executed.'"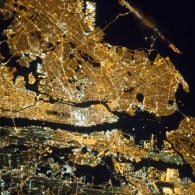 NYC: Mayor Bill De Blasio to announce $15 minimum wage today: "Under the mayor's plan, which matches a similar increase for state employees enacted by Gov. Andrew M. Cuomo last year, about 50,000 city workers — including crossing guards, prekindergarten teachers, custodial workers and others — would see their pay reach the $15-an-hour level by the end of 2018."
FOOD: This Golden Cristal Ube donut from Brooklyn's Manila Social Club is the donut of your dreams: "DelaCruz's family-run restaurant, which he operates with the help of his brother and sister, has turned into what he calls "a literal extension of our household." The restaurant features elevated homestyle dishes that mesh elements of his Filipino background with a metropolitan, NYC sensibility. One of the dishes that epitomizes this idea is Manila Social Club's Golden Cristal Ube Donut, filled with ube mousse, decorated with champagne frosting, and leafed in 24-karat gold."
ADVERTISING: Madonna dancer Daniel Cloud Campos is featured in a new ad for Cillit Bang, a UK cleaning brand.
https://www.youtube.com/watch?v=LHizW4PLw2Q
SEATTLE: Police officer given oral reprimand for using the word "fag" online: "Nobody that I know of is aware of this but within the Department, so there's been no image damage from this to the Department."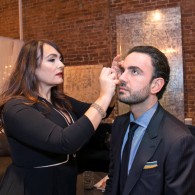 GROOMING: NYC now has an eyebrow bar for men: "There is a bar cart stocked with Johnnie Walker Red Label and Johnnie Walker Double Black (bottles selected by Ms. Vucetaj's husband, Steve) in case a guy needs a stiff drink before the tweezing begins. 'I've had guys with tears down their faces,' Ms. Vucetaj said. 'They had tattoos and piercings, but they couldn't take the pain.'"
HUMP DAY HOTTIE: Model, fitness trainer, and marketing director Sean Eusebio Soto.