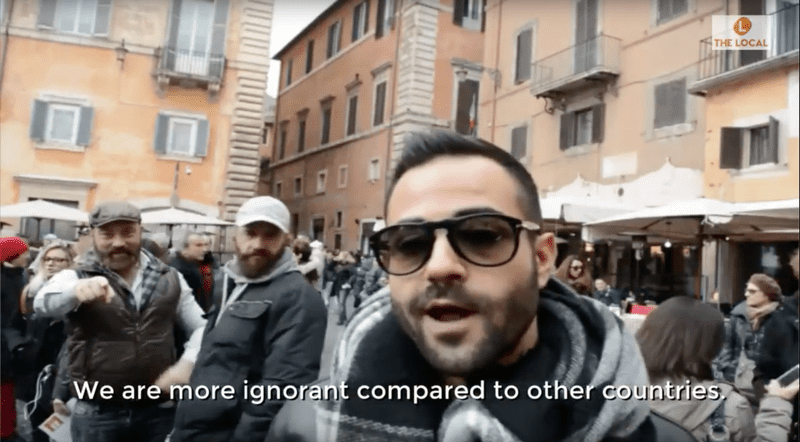 As we previously reported, thousands of people took to the streets in Italy over the weekend to voice their support for a proposed bill that would allow same-sex couples to enter into civil unions. Italy is currently the only western European nation that does not provide any legal recognition of same-sex unions.
Via Italian news site The Local:
The protests came ahead of a long-awaited civil unions bill, which parliament will begin debating on Thursday. But the issue has divided opinion across the political spectrum.
Even members of the same political parties hold wildly different views about whether the bill should be passed.
The Local went into the streets and spoke to protestors, both those in favor of and those against the civil unions bill, to find out what they think about gay marriage and gay adoption.
Said one man, "Italy is absolutely backwards when it comes to civil rights. We need to extend rights to gay couples, including the right to adopt which is very important. It's time to put an end to inequality and our politicians should get a move on." Another woman spoke of why she turned out for the protests, "We [are] here to support the rights of everyone to get married. Rights to be the same for everybody."
Still, not everyone agreed. The Catholic Church has been campaigning heavily against the civil unions bill and many in the country view the bill as an affront to "traditional values."
Find out what everyday Italians think about gay civil unions, below.
https://www.youtube.com/watch?v=LZ8bzcP67y4