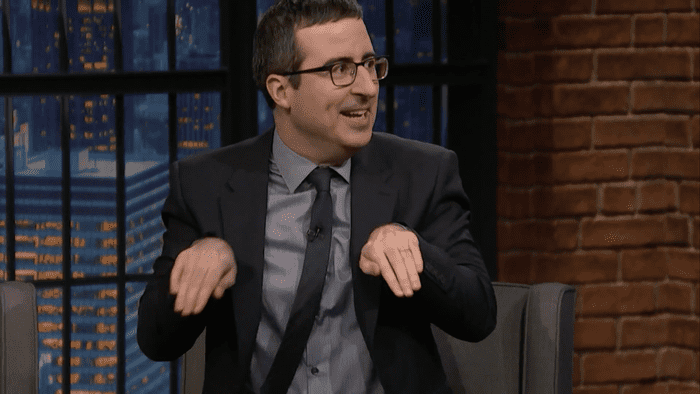 John Oliver was on Late Night with Seth Meyers on Tuesday and the British funnyman took to talking about the Super Bowl halftime show.
Oliver called the Super Bowl, "The greatest thing to happen to a television all year." Though that's largely because of the spectacle not the sport, in his opinion: "In most other sports, the sport is the key appeal. And that's clearly not the case with the Super Bowl…Americans just expect fighter jets and Lady Gaga. You just expect that as a baseline now."
Oliver also went on to poke fun at Coldplay for their performance, essentially calling the band a third wheel to Beyonce and Bruno Mars:
"As a British person, I found the appearance of Coldplay slightly excruciating. 'Oh gentlemen, no. You are not what is required here. Oh no, they're bringing out flowers — that's the opposite of the intent of this sport. These men like to smash into each other until they can remember nothing in their 60s. Your flowers and messages of love are not appropriate, Mr. Martin.' I've never seen a Super Bowl halftime band leave the stage and just invite other bands to take over."
Oliver added of Coldplay's performance, "It was very much sex with the lights on."
Watch, below.