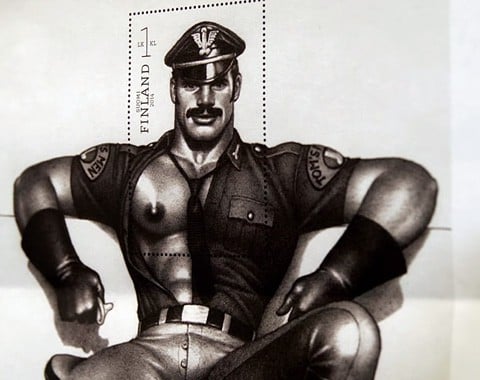 A new biopic based on the life of Tom of Finland is set to start filming in Sweden later this year.
The simply titled projectTom of Finland will be directed by Finnish and Swedish director Dome Karukoski from a script by scribe Aleksi Bardy.
Tom of Finland was the nom de guerre used by Finnish artist Touko Laaksonen who became one of the most significant erotic artists of the 20th century. He was also instrumental in the formulation of post-war gay culture. The film based on his life will chronicle his emergence as a gay icon.
The cast of the film will be announced during in Berlin. Production is due to start in the Spring in Gothenberg, Sweden. Laaksonen returns from home to Helsinki a hero after a harrowing and eventful military service in World War II, only to find himself persecuted in peace time for his homosexuality. He gets himself trapped in secret affairs and pressured to get married to a woman. He discovers refuge and liberation in his art, specialising in homoerotic drawings of muscular men in sexually uninhibited situations. Over the years, his work develops a worldwide following and helps fan the flames of a gay revolution in the USA.
Of the chance to make the film, Karukoski said, "This is the story of a man ahead of his time, bravely standing up against a world virulently against his right to be who he was – a homosexual man with homosexual fantasies." He added, "The story shows how literally one person can create change in the world, even with something as simple as an artist's tools."
Tom of Finland was recently honored with a stamp from his home country, honoring his work. Sales of the Tom of Finland stamp broke sales records, becoming the nation's best selling stamp ever.