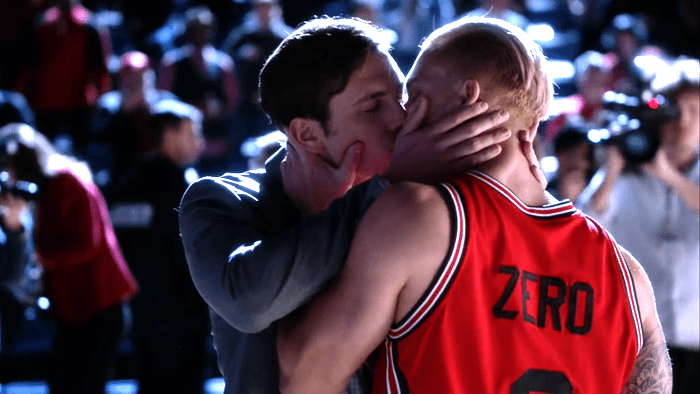 Last week we caught you up on the gay storyline on VH1's basketball soap Hit The Floor. And this week on the show, that storyline got a little hotter.
While NBA superstar Zero and sports agent turned basketball exec Jude have been romantically involved for some time on the show, they have not exactly been open with their affection. Zero is (historically at least) bisexual but has not publicly revealed anything about his sexuality to fans or his team's higher-ups.
That all changes when Zero finds out that Jude is being courted by another man, Lucas (Jonathan Bennett). While Jude waits to meet Lucas on the court after a game, Zero decides to make a move and let his affection for Jude be known–to everyone.
It even made it on the jumbotron.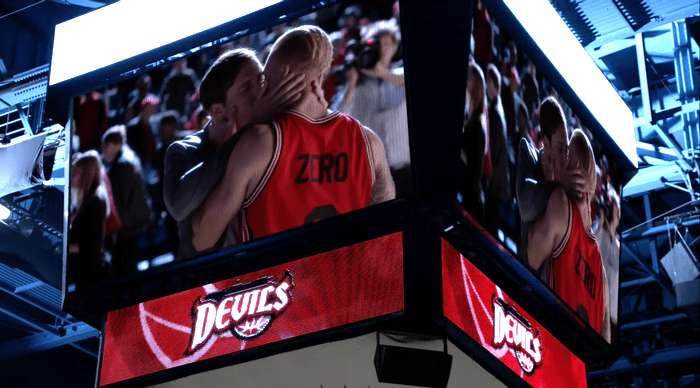 Watch the sparks fly, below.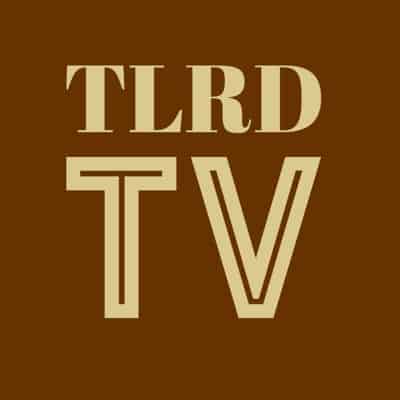 And don't miss our recap of Jude and Zero's romance, here.