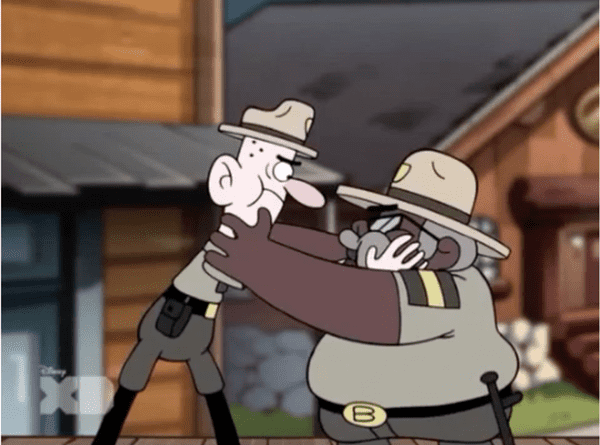 Disney Channel show Gravity Falls wrapped its final episode recently and confirmed what many fans had long suspected and hoped for: that two of the characters on the popular cartoon series, Sheriff Blubs and Deputy Durand, are gay and in love.
While threatening to tase anyone who asks them too many questions (is this a commentary on police brutality?), the two lawmen exclaimed that they are mad with power "…and love!"
https://vine.co/v/ivPtTwjzz7I
Gravity Falls creator Alex Hirsch has previously spoken about including an LGBT character in the series. In a Q&A on Reddit, Hirsch said he wanted to, but was afraid he wouldn't be allowed.
"I would love to but I doubt they'd ever let me do it in kids T.V. But man I would if I could," Hirsch says.
Take a look at one fan's super-cut speculating on the relationship between Blubs and Durand, below.