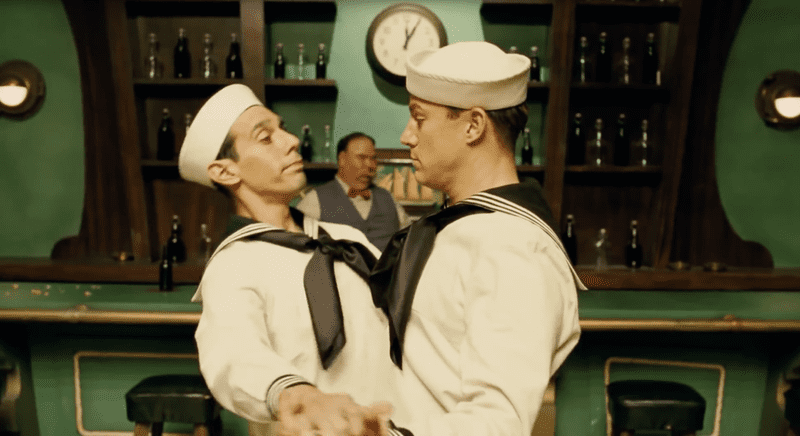 Channing Tatum sings and dances (dressed as a sailor, no less) in two new clips from the Coen Brothers' upcoming movie, Hail, Caesar!
Homoerotic undertones were teased in the trailer for the film that showed this image of Tatum wrapping up a dance number with some of his sailor pals.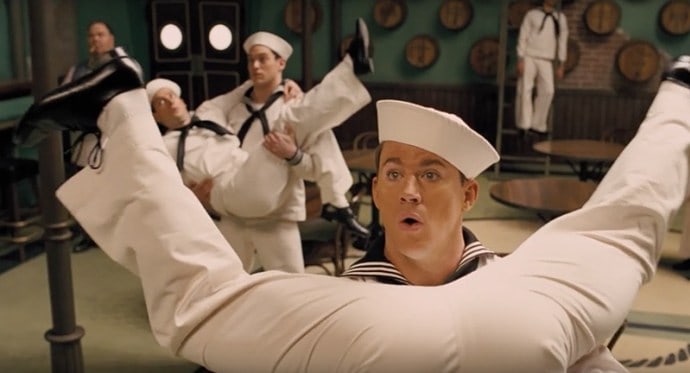 The latest clips delve into that homoerotica a little more deeply, showing an expanded version of Tatum's all-male dance number–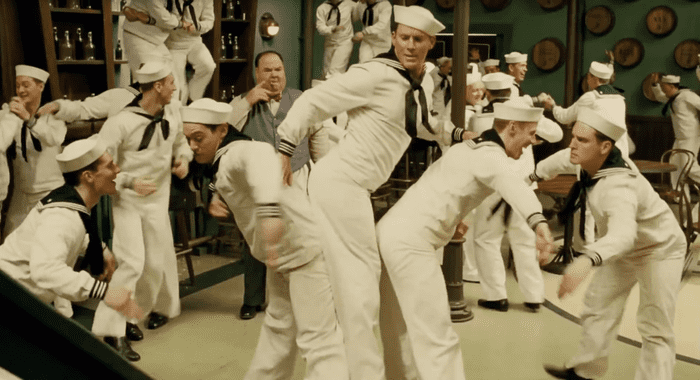 –and a clip of him singing (yes, actually singing) a song with his buddies appropriately titled, "No Dames" about how there's nary a dame to be found when you're stuck out at sea with a bunch of seamen.
Watch Tatum ham it up, below.