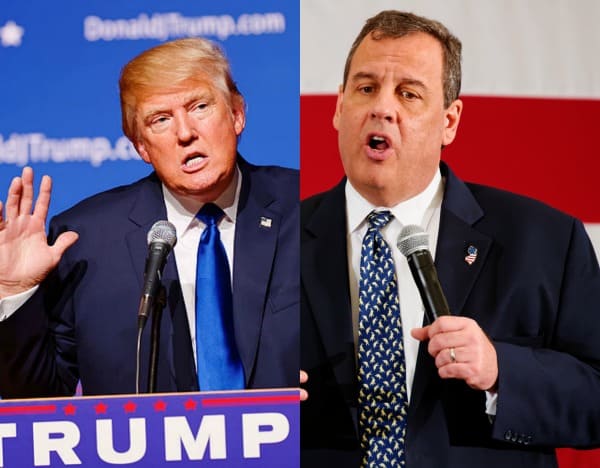 New Jersey Governor and former presidential candidate Chris Christie endorsed Donald Trump for president on Friday.
During a press event in Texas, Christie said that he made up his mind to endorse Trump on Thursday. He added that Trump's debate performance on Thursday night proved to him that he was the best candidate left in the field.
At Friday's news conference announcing the endorsement, Mr. Christie repeatedly attacked Mr. Rubio, calling his behavior at the debate "desperate" and reflective of a "losing campaign."
Mr. Trump welcomed the endorsement with warm praise for the New Jersey governor.
"He's been my friend for many years, he's been a spectacular governor," said Mr. Trump, standing with Mr. Christie at a press conference in Fort Worth, Texas, for the endorsement. He then turned on Mr. Rubio, saying that at the debate, he saw Mr. Rubio backstage with "a pile of makeup," he said. "I said Marco, easy with the makeup, you don't need that much."
Mr. Christie, noting he has been friends with Mr. Trump for a decade, said "I am proud to be here to endorse Donald Trump."
Mr. Trump "will do exactly what needs to be done to make America a leader around the world again," he said.
But his backing of Mr. Trump comes after weeks of him saying that it was time for the "entertainment" portion of the race to end, and as he had said that the type of executive leadership that a governor has is important.
Watch a video from CNN below:
https://www.facebook.com/cnnpolitics/videos/1083450528363446/