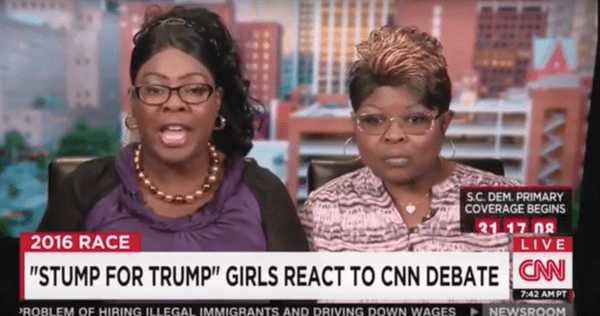 You may not have heard of them, but Lynette "Diamond" Hardaway and Rochelle "Silk" Richardson are known as the "Stump for Trump" women. Their videos supporting Donald Trump have gone viral and made the two something of internet celebrities.
Following Thursday night's GOP debate, where Marco Rubio told viewers to Google Donald Trump's record, Diamond and Silk instead decided to google Marco Rubio. And what they found led them to believe that Marco Rubio used to live a "gay lifestyle."
CNN decided to interview Diamond and Silk Friday morning, giving them the opportunity to share their findings with the world.
"Marco Rubio told us to Google Donald Trump, but I did one better, I Googled him," Lynette "Diamond" Hardaway told CNN on Friday morning.
"And when I Googled him — you know, he owes America and the gay community an apology, because it sounds like that he may have had a gay lifestyle in his past. So you have to be cautious when you tell people to Google people. Stuff will come up."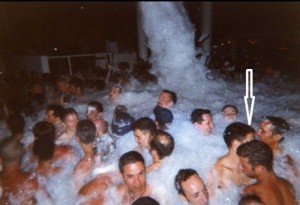 What may have led Diamond and Silk to believe that Marco Rubio had a "gay lifestyle" in the past is most likely a report by a Florida columnist who claims that Marco Rubio was "a very extroverted homosexual in both South Beach in Miami, a popular gay area, and at college in Gainesville, Florida." That columnist also suggests that Rubio attended a gay foam party and was a member of a Chippendale's-esque dance troupe.
Watch Diamond and Silk share what they found on Google, below.
https://www.youtube.com/watch?v=XXykK3RIo_8