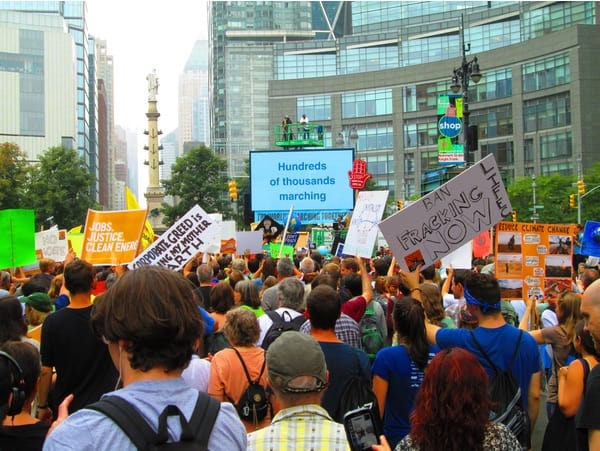 MIXNER'S 2016 ELECTION CENTRAL —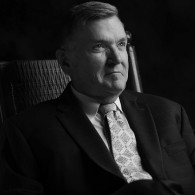 There are times in this election year when it is marvelous being a senior citizen. You actually have some historical reference points to cut through the condescending rhetoric of an establishment lecturing enthusiastic, mobilized young people about what is practical. Everyone, of course, is thrilled with thousand of new young voters flooding the system in this campaign. It resembles the famous 1968 "Children's Crusade" for Eugene McCarthy when tens of thousands of young people joined the political process to protest the war in Vietnam. Now as then, the establishment is attempting to teach the newcomers what is 'practical' in an effort to temper their contagious idealism.
The word 'practical' has simply become the hallmark of the establishment as a way to stop change.
A young Dr. Martin Luther King Jr. was told by the African-American establishment that it was not practical to take on Police Chief Bull Connor and segregation in Birmingham in 1963. Prominent adult leaders in the movement, both locally and nationally, urged King to call off the demonstrations and warned the community not to participate in them. Only after high school and college students bravely faced the police dogs and fire hoses of Birmingham did the establishment quickly attempt to catch up. Because of those impractical demonstrations, the Civil Rights Bill was passed so much more swiftly and Dr. King's "Letter from Birmingham Jail' became an imperishable classic that summons each generation to expand the frontiers of freedom.
Students in the 1960s, like students now, were a major force for social change. They fought for free speech in Berkeley, rode and were beaten in the Freedom Rides, filled the jails for freedom, fought against an unjust war in Vietnam, demanded that we care for the poor and that our nation starting protecting the environment. Each step of the way, they were told they were being impractical by the entrenched institutions of the establishment.
Personally, I remember what happened when Sam Brown, David Hawk, Marge Sklencar and I called for a Vietnam Moratorium in 1969. We had just six months (without cell phones, faxes or even copying machines) to urge millions of young Americans to assemble in Washington and across the country to stand against the carnage in Vietnam. We were told by the liberal establishment that we would "set back the movement" by setting such a lofty goal because it was impossible to meet it. Just seven months later two to four million people took part and hundreds of colleges closed for the day.
Our demand then was for immediate withdrawal of all troops from Vietnam. I can't begin to tell you how many Democratic liberals told us how impractical we were — that we had to be 'realistic.' We were accused of being 'unreasonable' and 'inexperienced'. Of course, the establishment prevailed: it was only after tens of thousands of Americans and untold Vietnamese died that an unconditional withdrawal ended with a chaotic evacuation from the rooftop of the American Embassy. Ironically, today Communist Vietnam is a major trading partner, a top tour destination for Americans, and a key building block of our foreign policy in dealing with China.
Tell me again who was practical.
The LGBT community time and time again has been told by the establishment (and often the LGBT establishment) that 'now is not the time' — that it wasn't practical to force politicians to take a stand for our freedom. We were pressured to wait for a "better time" to secure our rights. We were told that fighting for marriage equality was 'too soon' until thousands stood in the rain in San Francisco waiting for a marriage license on Valentines Day in 2004. Every Democratic politician I know said Mayor Gavin Newsom's promising political career was over for issuing those licenses to LGBT Americans. Today Gavin Newson is Lieutenant Governor of California and running for Governor.
Guess it wasn't a career killer.
Many in the LGBT community leadership time and time again said we should wait for the second term of Obama's administration before pushing for repeal of the Defense of Marriage Act (DOMA) and the military's Don't Ask, Don't Tell policy (DADT). When Cleve Jones, Robin McGehee, Kit Williams and I co-chaired the 2009 March on Washington, our phones rang constantly with warnings from LGBT leaders that we were damaging the community by insisting that the President act in his first term. We were being 'politically impractical.' Additionally, they kept predicting that one they knew would show up for the March. In a sense, they were right — about the people they knew. Few establishment leaders participated but over 225,000 young people showed up! By the way, President Obama did deal with DADT and DOMA in the first term and it helped build enthusiasm for his reelection.
Guess our demands were not only practical but political astute.
These are just a few of many possible examples from great movements for justice, peace and freedom. Think of the long and unfinished fight for full equality for women. Think of the critics who complained it was too impractical to retrofit buildings so Americans with disabilities could take their rightful place in society. Think of Cesar Chavez and the farm workers picketing on dusty roads and of the struggle for immigration reform today.
We can also look to the young in Black Lives Matter, the Americans who enlisted the Keystone Pipeline battle, to the men and women of conscience fighting for a living wage and to Occupy Wall Street which brought the issue of economic injustice to the forefront of our politics — where it remains today.
Yet now, in this election, we are being incessantly told that it is impractical to abolish students loans, to achieve a single payer health care, to guarantee free college education and build a new 21st Century infrastructure in America. We just can't afford it. There isn't money for all those 'pie-in-sky' programs. It just can't be done. We should listen to experience and not dreamers.
I know that it would cost just over one trillion dollars to pay off everyone's student loans which might be the best trickle down tax cut in history and that we just spent four trillion dollars fighting a war of lies and deception in Iraq. Everyone in the establishment dismissed those disputing their claims: we just didn't have the information they did and Saddam had nuclear weapons. The establishment and their experience and judgment failed us, and they were being practical. Just think what we could have done with that money.
Our young, as they struggle under the burden of student debt, endless war and rising oceans are demanding justice. They know that without facing up to the issue of economic inequality and the abuse of power by the ultra-wealthy we will not be able to deal with any of the other critical concerns facing the nation. When several dozen people hold half the wealth in America and 14% of our children go to bed at night hungry, then there is no justice. When the wealthy buy four $50 million homes and fight against a fair rise in the minimum wage, it is immoral and a reproach to basic human decency.
Those hungry children can't wait for traditional politicians to be 'practical.' Our students want to build a life, not spend a life paying off loans. The oceans will not stop rising in order to accommodate the traditional ways of operating in Washington. The wealthy creating foundations that often let them do good without institutional change is no substitute for government action.
Isn't it interesting that establishment candidates in this election keep telling us all the things we can't do because they're not practical? Being practical is simply an excuse to do little or nothing to turn the tide of economic injustice. Being practical lets our leaders off the hook and the rest of us holding the bag!
Most importantly, the time to decide our future is now and not tomorrow. After all, tomorrow is too late.
All opinions expressed are those of the author.
(image The 2014 People's Climate Change March, New York City –  wikimedia commons – Beyond My Ken)