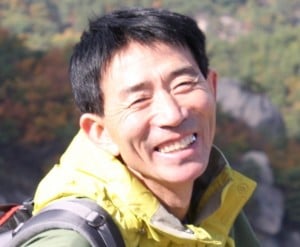 NORTH KOREA. Country's only gay defector opens up about what life is like inside the country as a gay man: "North Korea is a communist system. It's a closed society. You don't know how the world goes around. I considered my homosexuality as a pathological condition. . But [it] is a tragedy to live without knowing that you are gay….I could not enjoy an ordinary, regular life. I have nothing to like or dislike about this life. I accept it as it is. It was a weird and extraordinary life."
OOPS. Britney Spears met Hillary Clinton in Las Vegas yesterday and first used the hashtag #ImWithHer when posting a photo of the pair before later deleting that hashtag. Clinton was in town for MSNBC's Town Hall.
TECH WAR. Donald Trump calls for a boycott of Apple since the company won't comply with FBI's request to create a backdoor into all iPhones.
OSCARS. Academy cites "time constraints" as reason for cutting two "Original Song" performances from this year's broadcast. Towleroad's Nathaniel Rogers writes over at his blog The Film Experience, "…in a year where the Academy has been the subject of immense criticism for their lack of diversity they've essentially excluded the sole trans nominee (Antony Hegarty of Antony & the Johnsons fame who co-wrote and sings "Manta Ray") from valuable air time."
SEATTLE. Man undresses in women's locker room to make point about transgender rights: "Women alerted staff, who told the man to leave, but he said 'the law has changed and I have a right to be here.' As far as policy to protect everyone, Seattle Parks spokesman David Takami says they're still working on the issue. Right now, there's no specific protocol for how someone should demonstrate their gender in order to access a bathroom.  Employees just rely on verbal identification or physical appearance, and this man offered neither."
GAME OF THRONES. Seth Meyers brought the Red Witch Melisandre to his wife's baby shower and things got awkward. 
POLLING. Black millennials favor Hillary Clinton over Bernie Sanders. 
PERFORMANCE. Shia LaBeouf is spending his day live streaming in an elevator. 
BETROTHAL. Kylie Minogue announces she is engaged to her 28-year-old Galavant co-star Joshua Sasse. 
BRITAIN. LGBT Awards show blasted by critics for including straight honorees such as Zayn Malik.
ACRONYMS. Gay dad shares story of daughter's activism and suggests a new acronym  instead of LGBT that would incorporate more communities.
INSTAGRAM. Friday hunk.
https://instagram.com/p/-TlrwMQM2Z/?taken-by=a.h.i1989