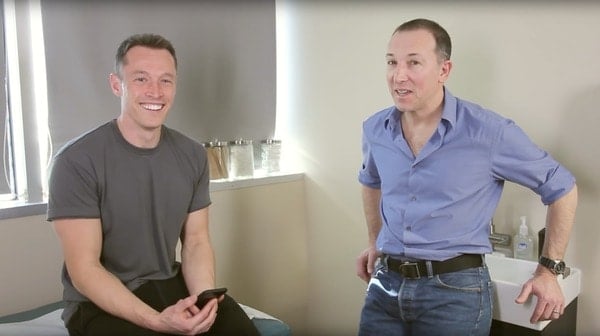 There is a lot of misinformation out there about gay sex. In an attempt to separate the myths from the facts, blogger Davey Wavey made an appointment with his physician, Dr. Jay Gladstein, to get to the bottom of things.
Among the things that you'll find out in this check-up with Dr. Gladstein:
Does having anal sex stretch out your anus? … Can a dick ever be too big? … Is frequent douching bad for your body, and what should you douche with? … Why are some guys physically able to bottom and some aren't? …. Is it important to tell your doctor you're gay? … Why can't gay men give blood? … Does bottoming cause hemorrhoids? … Does bottoming increase risk of prostate cancer? … Is the stigma of having many sexual partners justified? … Can you get STDs from swallowing semen? … If you are undetectable what are the chances of transmitting HIV? … Why is gay sex so fun?
Watch: