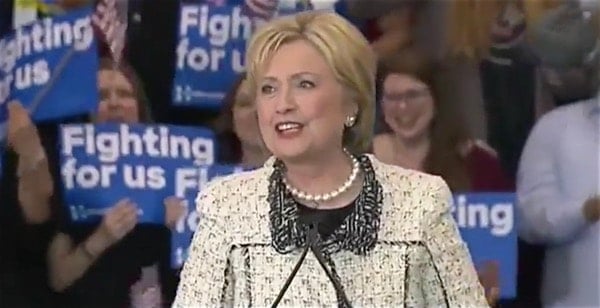 Hillary Clinton has scored a huge win over Bernie Sanders in South Carolina, with voters going for Clinton by a 5-1 ratio. But the story is a  bit more complex than that.
Blacks accounted for six in 10 South Carolina Democratic primary voters in preliminary exit poll results, possibly on pace to break the state's record, 55 percent in 2008. And Clinton won more than eight in 10 of their votes, a crushing score.
While that was enough for an easy victory, Clinton lost whites – and especially white liberals – by substantial margins. And perhaps most troublingly for her campaign, barely more than half of whites voting in the party's primary said they see her as honest and trustworthy.
Indeed, as in previous states, Sanders won white voters focused on honesty, as well as those most concerned with a candidate who "cares about people like me," by vast margins.
The difference this time was that whites were in the minority, and the state's black voters were all about Clinton. Blacks accounted for three-quarters of her supporters, while less-numerous whites made up two-thirds of Sanders voters. Blacks overwhelmingly saw Clinton as the trustworthy candidate, Sanders not.
With early exit polls showing Mrs. Clinton winning by more than 35 percentage points, The Associated Press called the primary for her shortly after polls closed at 7 p.m. State officials projected that turnout was modest compared to the 532,000 ballots cast in the Clinton-Obama primary race here in 2008, and well below the record-setting 743,000 votes cast in South Carolina Republican primary last Saturday, which Donald J. Trump won.
The rout was both political and psychologically meaningful for Mrs. Clinton after she barely defeated Mr. Sanders in Iowa, lost to him by 21 percentage points in New Hampshire, and eked out a 5.5 percentage point victory last week in Nevada.
UPDATED: Clinton's victory speech: