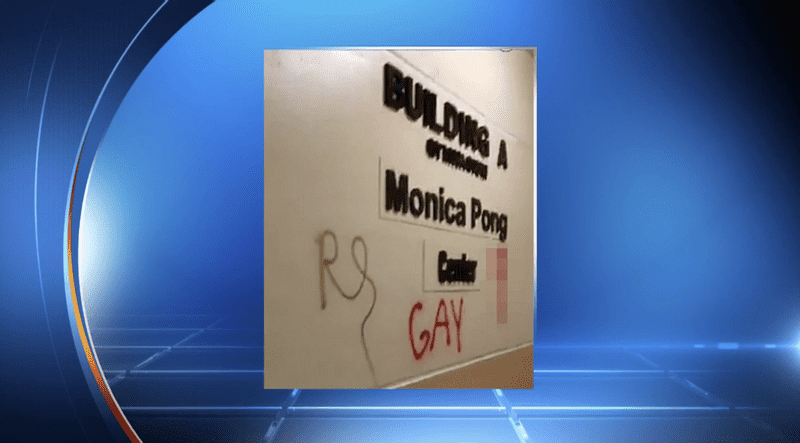 A Catholic high school in South Florida was vandalized over the weekend and spray-painted with gay slurs and anti-gay images according to local news reports.
Photos of the vandalism at Archbishop Edward G. McCarthy High School surfaced on social media, including Snapchat, on Monday as students returned to school.
As NBC 6 reports, the Archdiocese of Miami confirmed that the vandalism took place and that local police were contacted.
A school official told Local 10 News reporter Michael Seiden that surveillance video captured two masked vandals spray-painting inside the school.
He said the vandals hopped a fence at a neighboring church to get inside about 9:30 p.m. Sunday, and were on the property for about 35 minutes.
Students told Seiden that the incident was revenge for a recent basketball game, in which the high school beat Miami Garden's Monsignor Edward Pace High School.
Watch news a reports from NBC 6, below.