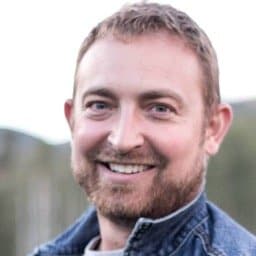 Aspen journalist Wendell Whiting says Olympic freeskier Gus Kenworthy inspired him to come out as gay in a column posted late last week ahead of Kenworthy's appearance in ESPN's X Games.
Whiting's column titled "I Am Gus" details his own journey to self-acceptance and how hearing Gus's coming out story motivated him to publicly come out.
Whiting writes that the story of his journey so far in life can be described as missing out on the "greatest gift of life — love" because he has chosen to remain in the closet. However, he is determined to change that narrative:
"I am gay. Today begins the rest of my journey. I simply cannot count down any more lonely days to the final mile of my trip. There is one person that bears the most responsibility for motivating me to finally do what is right: Gus Kenworthy. […]
A fellow Coloradan from a mountain town, his story was relatable and much of what he said then, and since, resonated with me. Gus posted a picture of himself the day of his announcement exposing genuine tears of relief and joy. You can see in his eyes the great good he did for himself, and he described that moment as feeling as if the weight of the world was finally lifted from his shoulders. Every time I try to talk myself out of writing this column that picture reminds me of what is at stake.Gus has given a gigantic push to his peers, and this generation, toward realizing that the stereotypes that defined gay people for so long are not the reality. Gus is making it easier for others by showing the world that he's not a flawed human being. He's a successful extreme athlete, and gay. So what? His honesty about living closeted and his reasons for choosing to do so are unique to him, and that's the most poignant point: they are unique to each of us, and almost always difficult."
Whiting adds that Kenworthy has shown the world "that he's just a normal guy." Yet as a result of coming out, Whiting says that Kenworthy has made it "easier for others, like me, who are 
struggling with our own lot in life."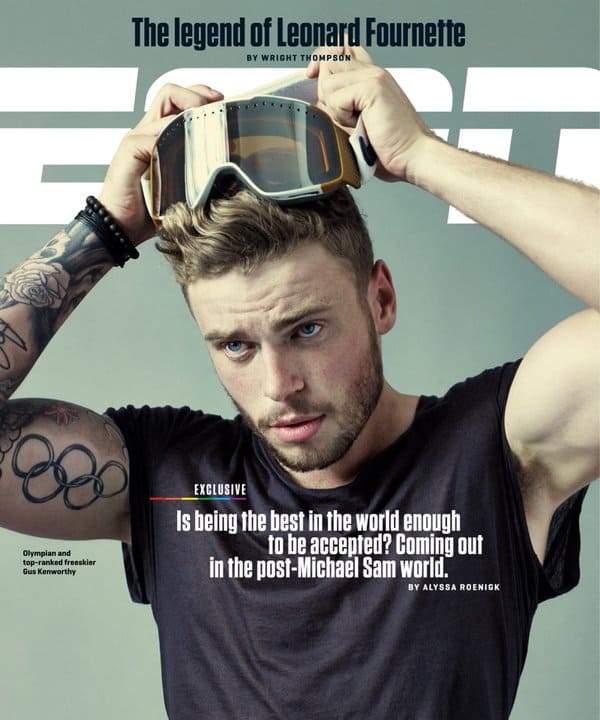 While Whiting notes that his story shares many similarities to Kenworthy's, the accounts diverge at one crucial point:
"Gus' first experience with a man was with his friend. They were drunk, and Gus thought he'd make a move on him and if it went badly he'd just play it off as having had too much to drink. The friend ended up reciprocating the pass and they ended up in a five-year relationship together.I had nearly the exact same experience during college. Except it didn't end well. He was my greatest friend; in fact, he was the greatest friend I've ever had, we had been inseparable for years… and he essentially never spoke to me again. I ran away.
I tried to escape my feelings by moving here, to Aspen. I walled off my emotions, became stoic and just let time bring me closer to the end. Like a fugitive, I hid my secret deep in my heart. Over time, it just became the way I was. I forgot what love feels like."
Whiting says that he decided to come out to his friends, his family, to Aspen and ultimately the world so he could regain his chance at finding love. Of his journey ahead, Whiting says, "Without any more rules I may finally open my heart again to finding someone to share, and finish, my life's journey."
Whiting also shared news of his coming out on Twitter, writing only "I am gay" just as Kenworthy had done in October when he came out. 
I am gay.https://t.co/CxB8BJbVEu

— Wendle Whiting (@edquess) January 28, 2016
Congratulations, Wendle!