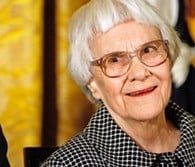 RIP: Harper Lee, author of To Kill a Mockingbird, has died at 89: "Nelle Harper Lee, who won the Pulitzer Prize for fiction in 1961 for her book, "To Kill a Mockingbird," has died at the age of 89, multiple sources in her hometown of Monroeville confirmed Friday morning. Lee was born April 28, 1926, in Monroeville, the youngest of four children of lawyer Amasa Coleman Lee and Frances Cunningham Finch Lee."
JAPAN: Iga will be third municipality and first outside Tokyo to recognize gay unions: "The decision was announced Tuesday at a meeting of the municipal assembly. Assembly members said they decided to take the step in the hope of stamping out discrimination against same-sex couples and ensuring that their rights are protected. Iga has regularly organized events and lectures aimed at raising awareness on issues surrounding sexual minorities."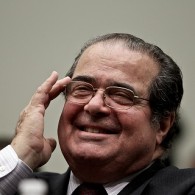 SCOTUS: Scalia's replacement could determine future of gay rights at work: "The issue is likely to wind up at the Supreme Court. So far, district courts have issued rulings in both directions, and cases are pending at the U.S. Courts of Appeals for the 7th and 11th circuits. The high court tends to step in when appellate courts start disagreeing with each other, which could happen within the next couple of years.  At this point, it's hard to tell which suit will go all the way to the Supreme Court. Employers often settle these cases, agreeing to remedy the problem and make the parties whole rather than have their name associated with a decision that stands in the way of equal rights for gay men and lesbians at a time of rapidly rising acceptance."
NYC: Landmark status sought for Julius bar in Greenwich Village: "On April 21, 1966, four gay men from the Mattachine Society, a pre-Stonewall gay group, stood at the bar of Julius' on West 10th Street and Waverly Place and announced, 'We are homosexuals. We are orderly, we intend to remain orderly, and we are asking for service.' They were refused on the grounds that the mere presence of gay people in a bar made it a "disorderly" premises subject to closure."
NYC: Queens man beaten in anti-gay attack: "The victim was on his way to get food when three men approached and berated him in Spanish near Roosevelt Ave. and 81st St. in Jackson Heights about 2 a.m. Wednesday, sources said. 'They basically said, 'You're a piece of trash because you're gay,' a police source said. The trio punched and kicked him to the ground, then continued the assault with a torrent of blows to the head, face, back and ribs, sources said."
2016 ELECTION: Democratic Town Hall transcript:
Read the full transcript of the Sanders-Clinton #DemTownHall https://t.co/t8M20G25mN pic.twitter.com/T7jjMt3Vn9

— NBC News (@NBCNews) February 19, 2016
TRUMP VS POPE: NY Daily News calls Trump the Anti Christ:
An early look at tomorrow's front page:
ANTICHRIST! Pope calls out hateful Trump – https://t.co/UYXa4GXKx0 pic.twitter.com/jcD2blddZ8

— New York Daily News (@NYDailyNews) February 19, 2016
LIBYA: Bombing against Islamic State said to kill 30 militants: "The New York Times newspaper cited an anonymous official saying US planes had carried out the air strikes. It said the target was a top Tunisian jihadist linked to two terror attacks last year, including a resort shooting that killed 30 British nationals."
PEARL HARBOR: Helicopter filmed crashing into the ocean near war memorial in Hawaii: "Three members of the family on board, including a 15-year-old boy, were taken to Pali Momi Medical Center in Aiea, Hawaii, a hospital spokesman said. The boy was listed in critical condition and the two others were in stable condition. The fourth member of the family was treated at another hospital and released, the Pali Momi Medical Center spokesman said."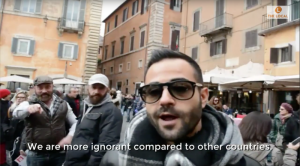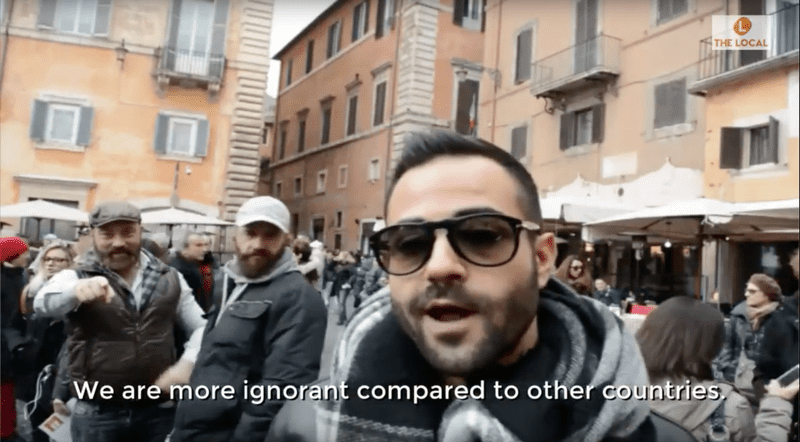 ITALY: Politics, not church, to blame for stalling LGBT rights: "…this week, political brinksmanship by the populist Five Star Movement (M5S), a political upstart that gained steam in 2009 and has rapidly emerged as Italy's second largest party, was largely to blame for an impasse that has threatened to derail legislation that would give same-sex couples the same legal rights as their heterosexual counterparts. It was a potentially defining move for a party that sometimes adopts the mantle of a leftwing activist group – especially on issues involving the environment – but has also taken conservative positions."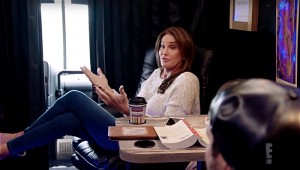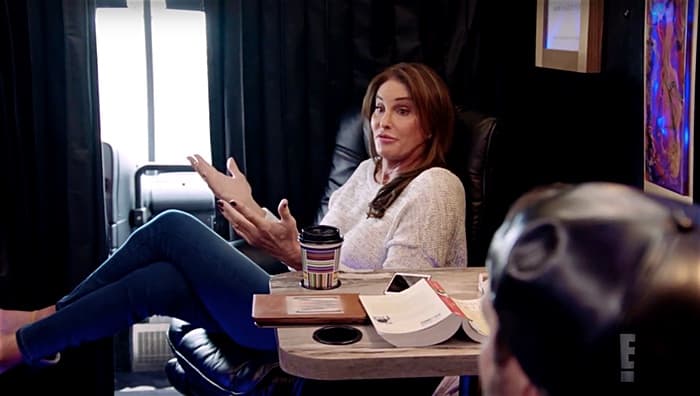 CAITLYN JENNER: Says she's no role model during Penn speech: "I have gotten more flak for being a conservative Republican than I have for being trans." Jenner also says she's getting into the cosmetics business: "We've learned Caitlyn recently filed a trademark for exclusive rights to hawk makeup under her name. It's not just cosmetics … Jenner's application covers fragrances, makeup remover, nail polish, and skin care.Cait doesn't have a clear plan on how or when she will break into the beauty business. She wanted to secure the trademark before anyone else got the idea."
SECOND GO: Richard Branson to introduce SpaceShipTwo today: "The six-passenger, two-pilot winged space plane has been designed to take passengers on five-minute voyages into suborbital space, and will reach altitudes of about 62 miles (100 km). With a hefty price tag of $250,000 (£175,000) a ticket, it is aimed at super rich thrill-seekers and celebrities, as well as researchers and commercial customers."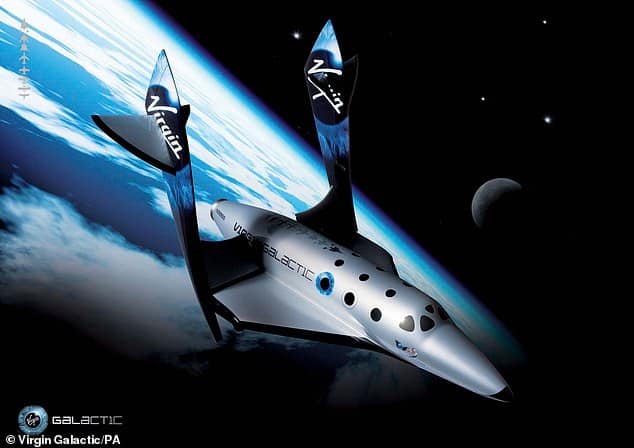 PRIVACY AND ENCRYPTION: Apple FBI order may open door to legislation: "Representative Adam Schiff, the top Democrat on the U.S. House of Representatives' Intelligence Committee, said in a statement on Wednesday that the 'complex issues' raised by the Apple case, as well as the prevalence of strongly encrypted devices and communications, 'will ultimately need to be resolved by Congress, the administration and industry, rather than the courts alone.'"
OUTFOXED: This fox thinks the blanket on the bed is snow and doesn't get why his natural pouncing instinct is not working.
MUSIC: Adam Lambert and producer Steve Aoki are making sweet music together.
🎤 @adamlambert #cantgohome pic.twitter.com/WKUKjLFwsH

— Steve Aoki (@steveaoki) February 18, 2016
#can'tgohome @adamlambert pic.twitter.com/Qy1Dpg2yEa

— Steve Aoki (@steveaoki) February 18, 2016
FRIDAY FLESH: "bear enjoying life" Jon Kristian
https://instagram.com/p/BB7Mg1FpXvj/?taken-by=billyjohnbob