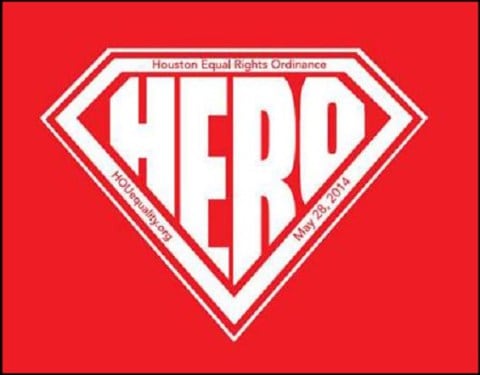 LGBT groups plan a petition drive to revive the Houston Equal Rights Ordinance, but don't expect the nondiscrimination law to appear on the ballot again anytime soon.
Since HERO was overwhelmingly repealed by Houston voters in November, even City Council members who support the ordinance have said they're in no rush to revisit it.
In lieu of that, LGBT advocates could put HERO back on the ballot by gathering 20,000 signatures in support of a city charter amendment, according to Terri Burke, executive director of the ACLU of Texas. However, Burke said she doesn't expect HERO to appear on the ballot again until at least 2017.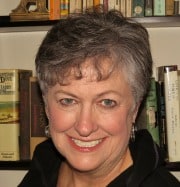 "We agree that whatever happens next has to be citizen-led, not council-led," Burke told Houston's OutSmart Magazine. "But everybody is in agreement—both the organizing groups and the public at large—that we can't even think about that until we figure out how to overcome the bathroom argument. We need a multi-pronged public education campaign that's aimed at transgender prejudice reduction."
Most observers believe HERO was repealed based largely on opponents' false, fear-mongering ads suggesting the ordinance allow men to enter women's restrooms and prey on children.
New Houston Mayor Sylvester Turner, who supports HERO, told OutSmart his top priorities are addressing the city's infrastructure and financial challenges.
"I think anything that's a distraction from dealing with the infrastructure and the financial challenges really does a disservice to those particular areas," Turner said. "So whether we're talking about nondiscrimination, whether we're talking about income inequality or educational initiatives, all of those things are important, but until we have met the challenges that are being presented by the infrastructure, and the financial challenges, I really don't think at this point in time that Houstonians have an appetite for too much more than that."
Even if Turner and the City Council were to pass a new nondiscrimination ordinance, opponents would almost certainly launch a petition to repeal it, meaning it would face another public vote regardless.
About 200 people attended a two-and-a-half-hour debriefing on the pro-HERO campaign in January. After the meeting, Burke said representatives from nine groups that make up the pro-HERO coalition discussed drafting a strategic plan, setting up a citizens advisory council and conducting a robust public education campaign.
"We're not giving up, we're not throwing in the towel, but now that we're not under the gun of an election, we can start thinking this through very carefully and do it right," Burke said. "I think it is urgent that we address this issue, but I don't think we have to rush."