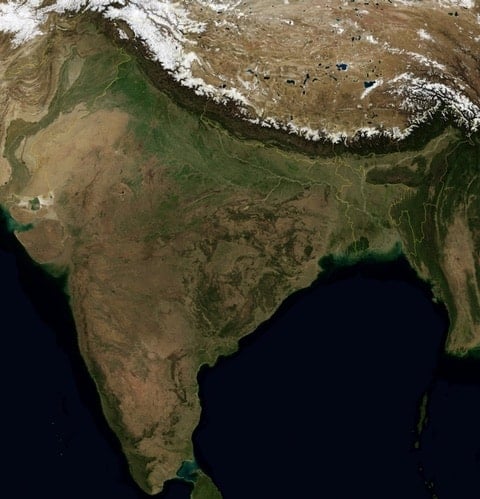 The Indian Supreme Court today heard a curative petition by gay activists to reopen consideration of Section 377, the colonial-era penal code which criminalizes homosexuality, and address its legality. The 1860 law criminalizing gay sex was restored in a shocking ruling by the Indian Supreme Court in 2013 after being struck down in 2009.
Today, the SC assigned it to a five-judge panel, Reuters India reports:
"It is definitely a move forward," lawyer Anand Grover said as activists gathered outside the court cheered.
This was the last legal avenue for campaigners seeking to use the courts to strike down the law. Otherwise, any future decisions to lift the ban will rest with the country's socially conservative politicians who oppose any changes…
…Although the law banning homosexuality is rarely enforced in India, it is used to intimidate, harass, blackmail and extort money from lesbian, gay, bisexual people, activists say. There are no official figures on the number of cases. Most go unreported, say activists, as victims are too scared to report crimes to the police, fearing they will be punished too.
"There are important constitutional questions involved in the issue relating to decriminalizing consensual gay sex within the privacy of a house," the SC said.
…The petitioners, including the NGO, which has been spearheading the legal battle on behalf of Lesbian, Gay, Bisexual, and Transgender (LGBT) community, contended that there was an error in the judgment delivered on December 11, 2013 as it was based on an old law.
 "The judgment was reserved on March 27, 2012 but the verdict was delivered after around 21 months and during this period lots of changes took place including amendment in laws which were not considered by the bench which delivered the judgment," the plea had said.
Watch a report from India today:
https://www.youtube.com/watch?v=fHikhJ3uuMo
Activists were optimistic about the court's actions.
For today this is good news, says LGBT Activist Elena on SC hearing on #Sec377 pic.twitter.com/sc6gs7xnM5

— ANI (@ANI) February 2, 2016
Hopeful to yet again in a democratic set-up have a way to argue for our rights- Gautam Bhan, LGBT Activist #Sec377 pic.twitter.com/KrM7ox4GBG

— ANI (@ANI) February 2, 2016
Even if SC were to reject this today, we'd still be as strong as we were before: Darshina, LGBT activist #Section377 pic.twitter.com/LVY8GB8PRF

— ANI (@ANI) February 2, 2016