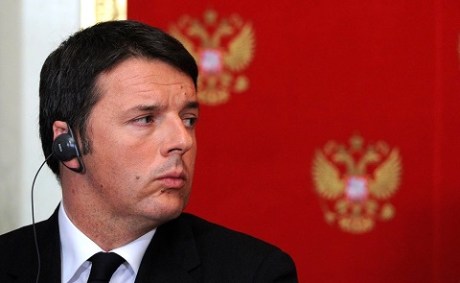 Prime Minister Matteo Renzi's government has won a confidence vote on the same-sex civil unions bill 173 to 71 with no abstentions.
The measure now goes to the House.
The bill, as we reported earlier, was stripped of adoption rights provisions in order to pass:
Constitutional Reforms Minister Maria Elena Boschi told the Senate the government was calling a vote of confidence over the amended legislation which strips out all provisions on adoption rights for unmarried gay and heterosexual couples.
The clause giving unmarried couples limited opportunities to adopt their partner's children was the most fiercely contested aspect of the bill and had been opposed by Renzi's main coalition partner and many members of his own Democratic Party.
Critics say the so-called "stepchild adoption" provision would encourage surrogacy parenting, which is illegal in Italy.
Italy lags behind every western European nation with regard to LGBT rights.
(image wikimedia commons)