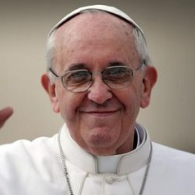 VATICAN: Pope calls for worldwide abolition of death penalty: "Using some of his strongest words ever against capital punishment, he also called on Catholic politicians worldwide to make 'a courageous and exemplary gesture' by seeking a moratorium on executions during the Church's current Holy Year, which ends in November. 'I appeal to the consciences of those who govern to reach an international consensus to abolish the death penalty,'he told tens of thousands of people in St. Peter's Square."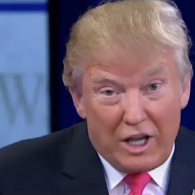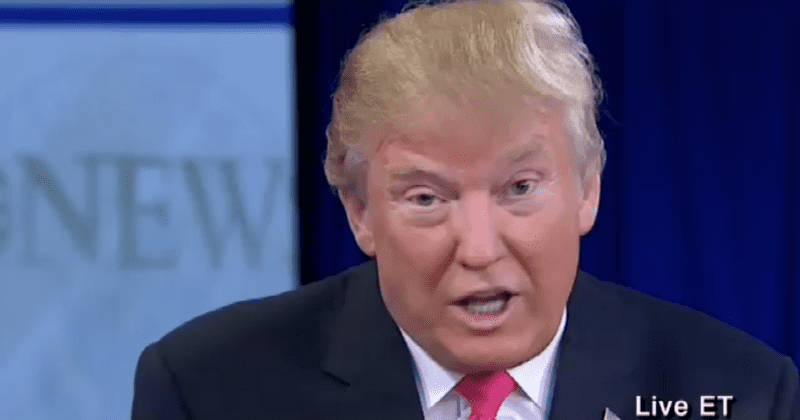 2016 ELECTION: Trump leads polls in 10 of the next 14 voting states: "Recent polls show that Trump is ahead in Nevada, Alabama, Alaska, Georgia, Massachusetts, Tennessee, Virginia, Oklahoma, Minnesota and Louisiana. According to Real Clear Politics, his biggest lead is in Massachusetts, where he is 35 points ahead of Marco Rubio. Trump's lowest margin of victory is predicted to come in Minnesota, where he leads Rubio by 6 points."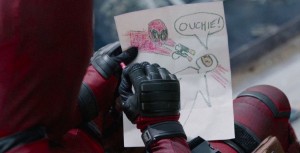 BOX OFFICE: Deadpool surges: "Tim Miller's film – which last weekend achieved the biggest box office debut for an R-rated film, after pulling in $132m in North America – now has its sights set on further landmarks. The current top R-rated film in the US and Canada is Mel Gibson's 2004 The Passion of the Christ, with $370m; the best global mark is held by the Wachowski's 2003 sci-fi sequel The Matrix Reloaded, with $742m. Deadpool has made $235m in North America and $491m worldwide in two weeks."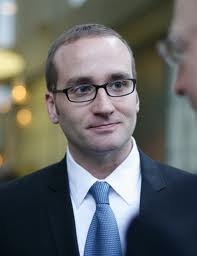 CHAD GRIFFIN: Appoint an LGBT Supreme Court Justice: "If the president truly wanted to be bold and bring in greater diversity to the bench, he could look to the LGBT leaders outside of the federal judiciary. We can look to our publicly elected officials for brilliant legal minds who have fought for LGBT equality on behalf of their constituents. Like Senator Tammy Baldwin, the first elected openly-LGBT U.S. Senator who introduced the Equality Act in the Senate. Or Oregon Governor Kate Brown, who championed a ban on so-called "conversion therapy" in the state, protecting LGBT children. Or Massachusetts Attorney General Maura Healey, who spearheaded the state's challenge to the federal Defense of Marriage Act. These elected officials bring experience to the bench not only as members of the LGBT community, but as people with legislative and federal experience that has largely lacked from previous Supreme Court justices. And of course, there are more qualified candidates from across the legal and political realms whose lived experiences as being gay, lesbian, bisexual or transgender would inform their time on the bench."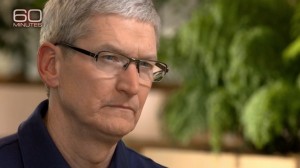 APPLE VS FBI: Tim Cook sends memo to staff, says government order threatens everyone's civil liberties, calls on govt. to withdraw demands.
Team,
Last week we asked our customers and people across the United States to join a public dialogue about important issues facing our country. In the week since that letter, I've been grateful for the thought and discussion we've heard and read, as well as the outpouring of support we've received from across America.
As individuals and as a company, we have no tolerance or sympathy for terrorists. When they commit unspeakable acts like the tragic attacks in San Bernardino, we work to help the authorities pursue justice for the victims. And that's exactly what we did.
This case is about much more than a single phone or a single investigation, so when we received the government's order we knew we had to speak out. At stake is the data security of hundreds of millions of law-abiding people, and setting a dangerous precedent that threatens everyone's civil liberties.
As you know, we use encryption to protect our customers — whose data is under siege. We work hard to improve security with every software release because the threats are becoming more frequent and more sophisticated all the time.
Some advocates of the government's order want us to roll back data protections to iOS 7, which we released in September 2013. Starting with iOS 8, we began encrypting data in a way that not even the iPhone itself can read without the user's passcode, so if it is lost or stolen, our personal data, conversations, financial and health information are far more secure. We all know that turning back the clock on that progress would be a terrible idea.
Our fellow citizens know it, too. Over the past week I've received messages from thousands of people in all 50 states, and the overwhelming majority are writing to voice their strong support. One email was from a 13-year-old app developer who thanked us for standing up for "all future generations." And a 30-year Army veteran told me, "Like my freedom, I will always consider my privacy as a treasure."
I've also heard from many of you and I am especially grateful for your support.
Many people still have questions about the case and we want to make sure they understand the facts. So today we are posting answers on apple.com/customer-letter/answers/ to provide more information on this issue. I encourage you to read them.
Apple is a uniquely American company. It does not feel right to be on the opposite side of the government in a case centering on the freedoms and liberties that government is meant to protect.
Our country has always been strongest when we come together. We feel the best way forward would be for the government to withdraw its demands under the All Writs Act and, as some in Congress have proposed, form a commission or other panel of experts on intelligence, technology and civil liberties to discuss the implications for law enforcement, national security, privacy and personal freedoms. Apple would gladly participate in such an effort.
People trust Apple to keep their data safe, and that data is an increasingly important part of everyone's lives. You do an incredible job protecting them with the features we design into our products. Thank you.
Tim
NO HEARTS: The iHeart80s Party has no hearts for Kris Jenner. "From the second Jenner, dressed in a black suit and match hat, started her introduction of the gender-bending '80s group, the crowd launched into loud boos and catcalls, making it difficult to hear the reality star….At two points, while Jenner was being booed, you can hear someone over a loudspeaker trying to implore the crowd to stop jeering. Only when Jenner ended her introduction by saying, 'Give it up for iHeart and the Culture Club,' does the audience stop booing to cheer for the band's performance."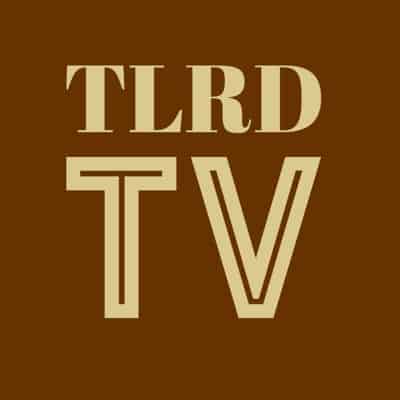 MUSIC: Nick Jonas's new album is finished:
https://instagram.com/p/BB_sxh2EVV-/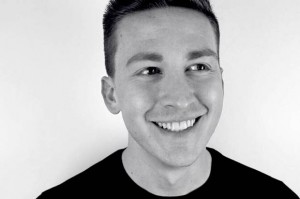 VOCALIZATIONS: On living with a gay voice: "When you have a 'gay voice' you cannot hide, even if you want to, and no one is talking about this because hiding is always, without question, seen as a problem. If I complain about the 'gayness' of my voice, people will invariably ask the question, why would you want to hide who you are? But as a gay man the decision to "come out" to a particular person—a quietly offensive phrase for its suggestion others were rightly born into the room— is not the same as the decision to accept yourself. People often confuse a willingness to be known as gay with a self-acceptance of this gayness when these things exist on different poles."
PRIDE: Someone found a rainbow flag in the latest Counter-Strike: Global Offensive video game.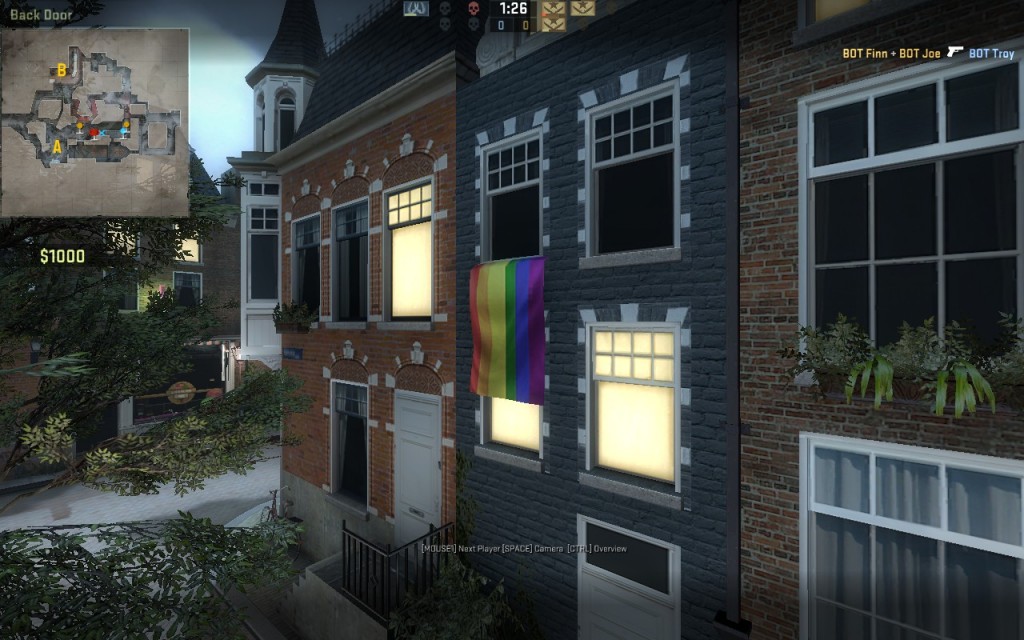 ANYTHING FOR APPLE: A woman in China dove into a frozen lake to retrieve her iPhone:
Woman dove in 2M deep Longtan Lake in #Beijing to pick up her iphone 5 on Feb 18, when temperature fell sub 0°C pic.twitter.com/9EJhi3p73E

— People's Daily, China (@PDChina) February 21, 2016
DOG LEARNS TO BE CAT: Can meow on command:
https://www.youtube.com/watch?v=ivtE-dwbiAo
WATERSPORTS MONDAY: Novak Djokovic and his brother Marko ready to hit the flume.
https://instagram.com/p/BCAeHuYTP5M/?taken-by=djokernole