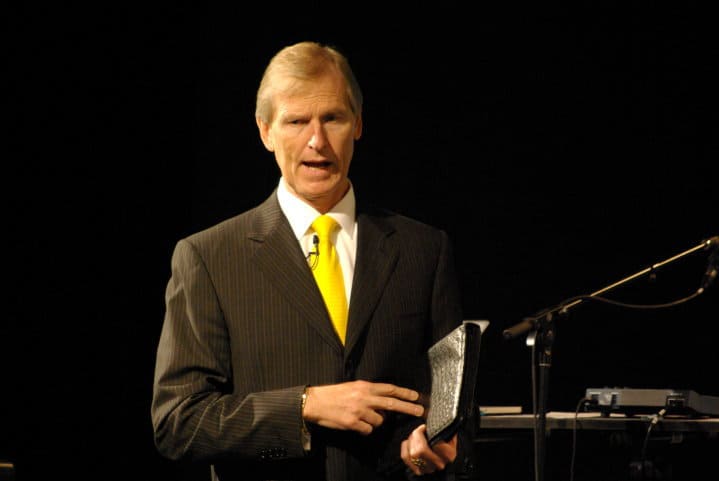 An anti-gay San Antonio pastor delivered a divisive invocation before the City Council's regular meeting on Thursday, saying those who haven't accepted Jesus are working for the Devil.
Pastor Theo Wolmarans (above), of Christian Family Church of San Antonio, was invited to deliver the invocation by Mayor Ivy Taylor (right) — who once called the city's LGBT nondiscrimination ordinance a "waste of time."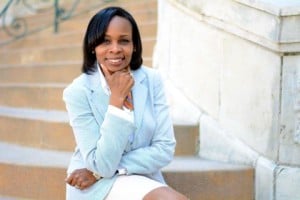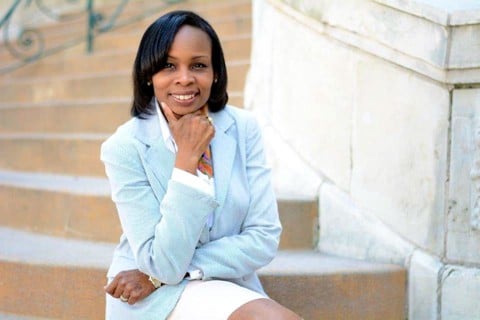 According to a "Statement of Faith" posted on the main page of its website, the Christian Family Church of San Antonio doesn't allow gay members.
Here's what Wolmarans said during the invocation, according to The Express-News:
"Father, we thank you for the privilege we have for being your children. We know that there are many different races and colors and creeds and languages in our world, of which you are the creator of all of these," he said during the brief invocation. "But even so, out of all of your creation are your children because only those who accept Jesus as their lord and savior are born into your family.
"And so, when you look down upon us today, you see two kinds of people only — those who believe in you and those who don't know you. Those who believe in you are your children, and you work through your children to bring peace and love and blessing to the earth," he said. "And the devil works through those who don't know you to bring confusion and strife and division, the work of the enemy, because he came to steal, to kill and to destroy."
The Christian Family Church's Statement of Faith reads as follows under No. 5:
With regard to sexual behavior, we believe in heterosexual relationships between a natural man and a natural woman within the confines of lawful matrimony. Adherence to this stated principle of sexual behavior is an inherent requirement of membership of CHRISTIAN FAMILY CHURCH.​
Taylor, who voted against the LGBT nondiscrimination ordinance as a council member, defended Wolmarans' invocation, saying she doesn't think he meant it to be divisive and suggesting the newspaper should be focused on other issues.
But some council members weren't pleased, The Express-News reports.
"I think the idea of the invocation should be an inclusive message, a message of peace. I didn't like it," said Councilman Roberto Treviño, who's invited a Sikh leader to deliver next week's invocation. "I think it's unfortunate. I don't subscribe to anything that says 'us vs. them.'"
Amen, councilman, and let's hope someone invites an LGBT pastor to deliver an invocation soon.
Listen to Wolmarans' invocation below.
[soundcloud url="https://api.soundcloud.com/tracks/246616464″ params="auto_play=false&hide_related=false&show_comments=true&show_user=true&show_reposts=false&visual=true" width="100%" height='450′ iframe="true" /]