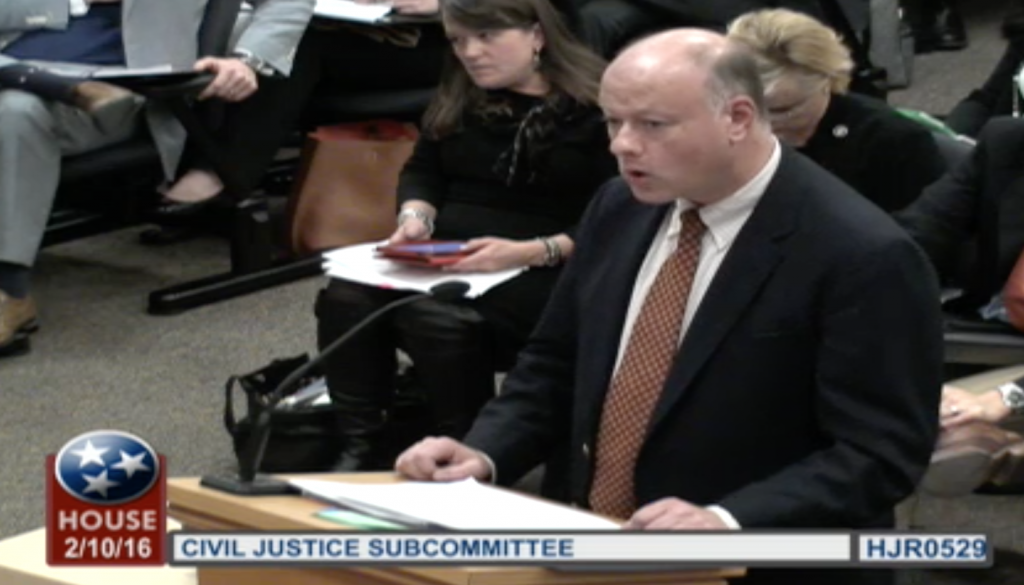 Two anti-LGBT measures advanced in Tennessee on Wednesday.
Senate Bill 1556, which would allow mental health therapists and marriage counselors to refuse to treat LGBT people based on sincerely held religious beliefs, cleared the Senate Health and Welfare Committee in an 8-1 vote, despite opposition from the Tennessee Association for Marriage and Family Therapists.
Nashville Scene reports that the bill "lets counselors tell prospective patients who happen to be gay to get the hell out of their offices," and "appears to have little point except to mess with the LBGT community."
Chris Sanders (above), executive director of the Tennessee Equality Project (TEP), noted the committee did amend the bill to require therapists and counselors with religious objections to make referrals, but he said he's still concerned about its impact on LGBT youth.
"The way it is now counselors can't say, 'You know what? I have a religious disagreement with you and I'm not going to serve you,'" Sanders told Nashville Scene. "They can't do that right now. And under this bill, all they'd have to do is cite their religion."
The House version of SB 1556 is set to be heard in committee next Tuesday, and TEP is encouraging people to wear red.
Meanwhile, a nonbinding resolution endorsing a lawsuit that seeks to bar Tennessee county clerks from issuing marriage licenses cleared the House Civil Justice Subcommittee in a 3-2 vote.
House Joint Resolution 529 was amended to effectively state that because the U.S. Supreme Court struck down Tennessee's marriage statute as unconstitutional, the state no longer has one. Therefore, all marriages — both gay and straight — performed on or after June 26 are null and void.
"But if the Legislature really believed that, wouldn't it make more sense to pass a marriage bill since, according to the fantastical world created by this lawsuit, Tennessee doesn't have one?" Sanders wrote. "It seems that legislators are missing the boat."
HJR 529 is set to be heard by the Civil Justice Committee on Feb. 16.
Watch Wednesday's debate on HJR 529 by going here, then clicking on the bill.