SMS. Monica Lewinsky launches anti-bullying emoji keyboard: "Emojis are like modern-day cave paintings: simple, direct, visual. And because visual images are processed far faster than text, emojis can be among the quickest ways to send a message of support or concern. (Just ask Kim Kardashian, who broke the Internet—or rather the app store—with the launch of her "Kimojis" in December.)"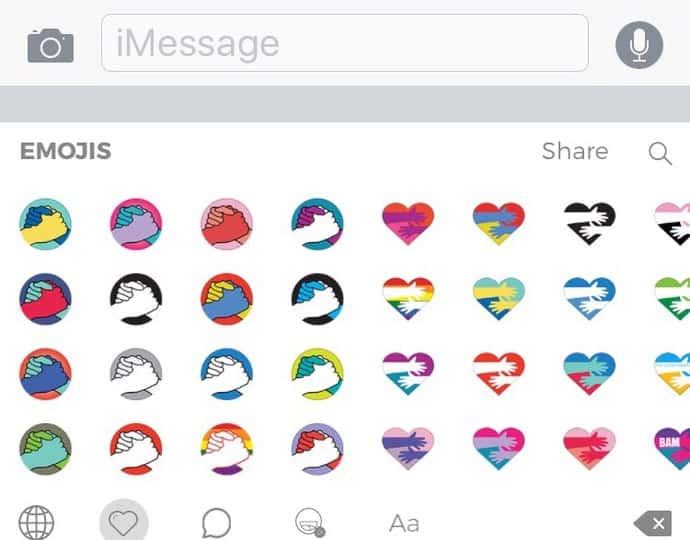 FOX NEWS. Goes on the attack against Beyonce's Super Bowl performance for nod to Black Lives Matter with her performance of her new track "Formation": "I couldn't really make out what Beyonce was saying," Fox News host Brian Kilmeade admitted on Monday. "But at the end, we find out Beyonce dressed up in a tribute to the Black Panthers, went to a Malcolm X formation. And the song, the lyrics, which I couldn't make out a syllable, were basically telling cops to stop shooting blacks!"
NO HOMO. Meanwhile, others thought Coldplay's rainbow-tastic display and declaration of "Believe in Love" were meant to 'promote homosexuality.'
https://twitter.com/uspatriot72/status/696507179843465216?ref_src=twsrc%5Etfw
https://twitter.com/Bryan_Keegs/status/696509451218612224?ref_src=twsrc%5Etfw
https://twitter.com/seansorrellsjr/status/696512194943406080?ref_src=twsrc%5Etfw
FIGHTING WORDS. Bill Clinton launches blistering critique of Bernie Sanders while on the campaign trail in New Hampshire on Sunday. Previously, President Clinton has been more restrained and veiled in his criticism of the senator from Vermont: "'When you're making a revolution you can't be too careful with the facts,' Mr. Clinton said, deriding Mr. Sanders's oft-mentioned call for a political revolution. The former president, addressing a few hundred supporters at a junior high school here, portrayed his wife's opponent for the Democratic nomination as hypocritical, 'hermetically sealed' and dishonest. He even likened an incident last year, in which Sanders staffers obtained access to Clinton campaign voter data, to stealing a car with the keys in the ignition."
TIGHTEN YOUR POLLS. Polls seems to be tightening in New Hampshire, but as yet no major shifts to signal a huge surprise tomorrow night. But expect the unexpected. Marco Rubio seems to have suffered from his disastrous debate performance on Saturday night and Hillary Clinton has made up some ground on Bernie Sanders.
SPACE. Is space garbage going to trap us on Earth forever? "…turns out the void that surrounds our planet is rapidly filling up with garbage and debris. If we continue hurling our crap into the great beyond at the current rate, it's going to cause massive problems in the future, namely not being be able to launch spaceships through the cloud of dangerous detritus and making it much more difficult, if not impossible, to explore the galaxy."
BIRTHDAY SUIT. Tom Hardy caught getting naked for a new role (work unfriendly).
EXCESSIVE HOTNESS. Meanwhile, Twitter declared Super Bowl referee Clete Blakeman, the 51-year-old former University of Nebraska-Lincoln Huskers quarterback, pictured below and dubbed "daddy ref", the true winner of yesterday's Super Bowl.
How is it possible this referee is the third most jacked dude on the field? #SB50 pic.twitter.com/MVlhNQWd07

— Funny Or Die (@funnyordie) February 8, 2016
FILM. Independence Day Resurgence debuts trailer during Sunday's Super Bowl.
MALE MODEL MONDAY, PART 1. Channel summer with this outtake from the SS16 shows.