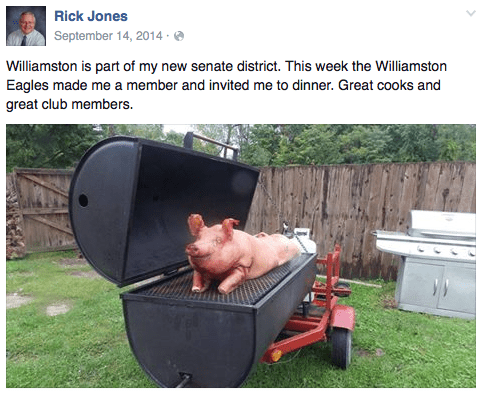 The subject of gay sex is apparently still so controversial in Michigan that any discussion of repealing the state's unconstitutional sodomy ban would immediately derail a wildly popular proposal to crack down on people who abuse pets, according to Republican state Sen. Rick Jones.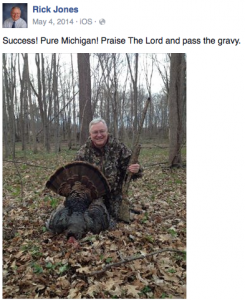 Jones is the author of Senate Bill 291, part of a package of bills known as Logan's Law, named for a Siberian husky who died a few years ago after someone poured acid on it.
Among other things, SB 291 would amend Michigan's bestiality law to prevent anyone convicted of having sex with an animal from owning a pet for five years. But here's the catch: Michigan's bestiality law also includes the state's unconstitutional ban on sodomy, which is still on the books 13 years after the U.S. Supreme Court declared it unconstitutional in Lawrence v. Texas.
So, by passing SB 291 in a 37-1 vote last week, the Senate effectively reaffirmed the sodomy ban, which makes oral and anal sex — both gay and straight — punishable by up to 15 years in prison. On Friday, I called Jones to ask him why he didn't simply delete the four words related to sodomy from the bill, and finally remove an offensive and unenforceable measure from the books:
"The minute I cross that line and I start talking about the other stuff, I won't even get another hearing," Jones told me. "It's because nobody wants to touch it. They say the courts have ruled, so walk away from the issue. I would rather not even bring up the topic because I know what would happen, and you'd have both sides just screaming, and you'd end up with a big fight that's not needed because it's not constitutional. In my opinion, the only way you'd ever get rid of that particular law you're talking about is if you had a mass law that dealt with 100 different laws that are unconstitutional, and that just happens to be one of them, but if you focus on it, people just go ballistic, and I know what happens. If we could put a bill in that said everything that's unconstitutional will be removed from the legal books of Michigan, that's probably something I could vote for, but am I going to mess up this dog bill that everyone wants? No."
Jones will undoubtedly be hailed as a hero if and when SB 291 becomes law. Everyone loves their pets, and a Facebook page in support of Logan's Law has more than 57,000 supporters (cue the Sara McLachlan schmalz).
However, given the nature of some photos on Jones' Facebook page (see above and right), one has to wonder whether the senator really cares about the welfare of animals, or if he's just pandering. In any case, it's sad that everyone can get behind a bill to protect cute little puppies, but not one that affirms the basic dignity of human beings who happen to be gay and lesbian.