FOOTBALL. Mississippi State Defensive Lineman Chris Jones had a bit of a (work-unfriendly) wardrobe malfunction at the NFL Combine in Indiana on Sunday.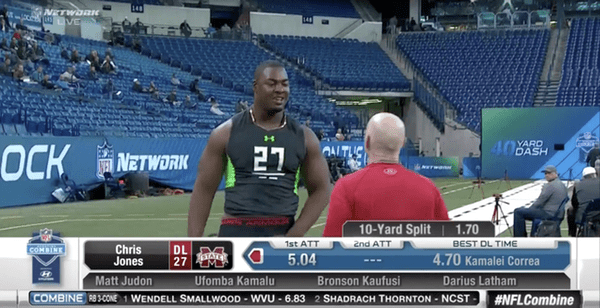 MUSIC. Amy Winehouse's father is not pleased that Amy won best documentary feature last night. The film does not portray him in the best light.
ICYMI. Recap this past Saturday's South Carolina Democratic primary.
POLITICS. Speaking of primaries, tomorrow is Super Tuesday. Be sure to check back here for our live updates throughout the day on all the primaries and caucuses underway. A quick overview: "The contests on Tuesday, across 12 states, herald several weeks of nationwide skirmishes that will be decisive in determining who gets to face off for the White House in the fall. The sheer scale of the battlefield favors Trump, whose ubiquitous media profile means he is known everywhere, and Clinton, whose decades in public life give her an advantage over the lesser-known Sanders."
APPLE. New York judge rules that the government can't force the tech giant to unlock one of its iPhones. This is a separate case from the FBI's request for Apple to hack into the phones of the San Bernardino terrorists. "According to the New York ruling, Apple cannot be forced to help law enforcement access data on an iPhone using the justification that the court has the power to make such an order under the All Writs Act, an argument the FBI also uses in the San Bernardino case. Apple has also argued the All Writs Act does not give the government a pass to 'conscript and commandeer' the company."
OSCARS. Oprah reacts to beauty website confusing her with Whoopi Goldberg on the Oscars red carpet. Gayle was there too.
TRUMPED. Nathan Lane and Matthew Broderick return as The Producers…of Donald Trump's presidential campaign. And they regret it.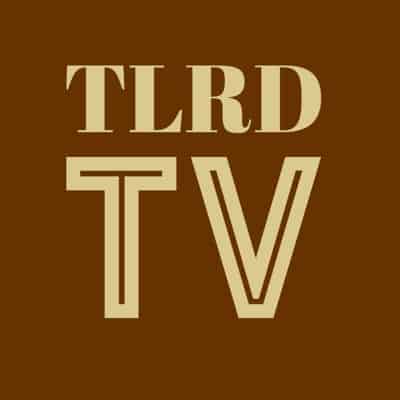 GOP. Mitt Romney says that Donald Trump's refusal to disavow the KKK disqualifies him from the presidency: "A disqualifying & disgusting response by @realDonaldTrump to the KKK. His coddling of repugnant bigotry is not in the character of America."
TECHNOLOGY. Google admits it bears some responsibility for an accident between one of its self-driving cars and a bus: "The collision occurred on Valentine's Day and Google reported it to California's Department of Motor Vehicles in an accident report that the agency posted Monday. Though not the first time one of Google's self-driving cars has been involved in an accident, it is the first time one of Google's cars has caused the accident. The DMV report doesn't address fault, but Google has said it is at least partially responsible for the incident."
TERRORISM. Moscow nanny accused of beheading a toddler and lighting home on fire: "The woman has been identified Gyulchehra Bobokulova, an Uzbek national believed to be in her late 30s. Bystanders said Bobokulova was clad in all black when she was seen holding a small package, yelling "Allahu Akbar" and threatening to blow herself up. Then Bobokulova pulled the head of 4-year-old girl from the package and began waving it around. 'I hate democracy! I'm a terrorist!' she yelled before being tackled by police, according to TV Rain."
MALE MODEL MONDAY. Meet Insta-stud Santiago Madrid. 
https://instagram.com/p/_Jv5wyBOae/
https://instagram.com/p/_mNAgHhOdm/?taken-by=santiagomadrid_