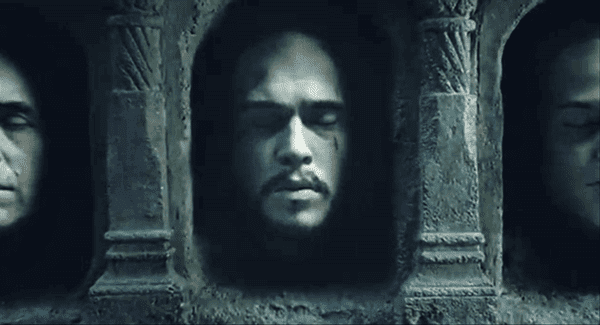 A new trailer for season 6 of HBO's Game of Thrones could dash some theories circulating about the fate of fan favorite Jon Snow (Kit Harrington).
[DO NOT READ FURTHER IF YOU ARE NOT CAUGHT UP ON GOT!]
At the end of season 5, Snow became the show's latest victim to meet an untimely end. However, perhaps because they don't want to say goodbye to Snow, many fans have been coming up with explanations for how Snow isn't actually dead. Yet in the below teaser from HBO, we see Snow's face among other dead faces houses in The House of Black and White, a temple in Braavos dedicated to the Many-Faced God. The faces housed in the temple are only of deceased individuals. But maybe Snow's presence in the Hall is a key to how he will reemerge?
Watch below, and let the theorizing continue.