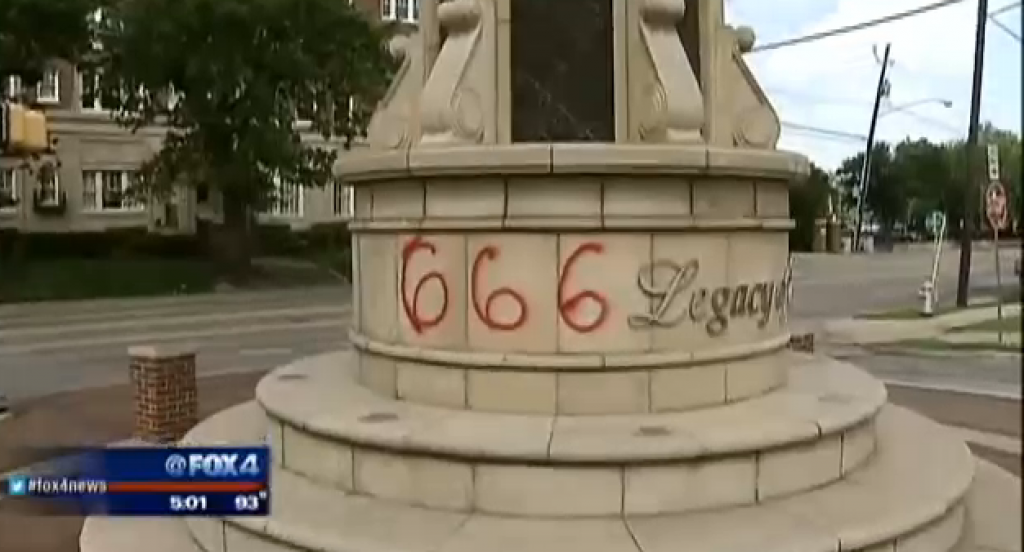 A perennial candidate and political gadfly has pleaded no contest to spray-painting "666" on two gay Dallas landmarks in June 2014, but won't serve any jail time.
Richard Sheridan (right), a frequent speaker at Dallas City Council meetings and well-known anti-LGBT bigot, spray-painted the Satanic digits on both the Legacy of Love Monument (above), which marks the entrance to the city's gay entertainment district and is the site of many LGBT rallies, and the Cathedral of Hope (below), known as the world's largest gay church.
In court papers, Sheridan has admitted the crimes were motivated by anti-gay bias. He is scheduled to be sentenced in April to two years of supervised probation as well as an unspecified amount of restitution, but will not be subject to fines or incarceration, The Dallas Morning News reports.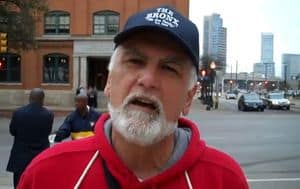 "I'm disappointed," said Brenda Marks, president of the Oak Lawn Committee, the organization that created and maintains the Legacy of Love Monument. "This was a hate crime, and the fact we're giving someone deferred adjudication for a hate crime is not good precedent."
Sheridan initially denied responsibility for the crimes but a grand jury indicted him last year for a state jail felony, punishable by up to two years behind bars. If prosecutors treated the case as an anti-gay hate crime, the charges could have been enhanced to a third-degree felony, punishable by up to 10 years in prison.
The Rev. Neil G. Cazares-Thomas, pastor of the Cathedral of Hope, told the Morning News he signed off on the plea agreement because the church believes in second chances.
Although Sheridan has admitted the incidents were hate crimes, he is showing no remorse. In court documents two weeks ago, he wrote that the case is "a political vendetta … with the Gay community and the Dallas Establishment being the major forces behind this vendetta."
The prosecutor in the case reportedly agreed to the deal because he was concerned about Sheridan's "mental state," but it's unclear whether the sentence will include any requirement of psychiatric treatment.
Last year, Republican District Attorney Susan Hawk's office came under fire from LGBT advocates after a man received 10 years of probation and no jail time for murdering a transgender woman.
If Sheridan's next act of hatred toward the LGBT community involves physical violence, we're pretty sure the prosecutor's decision will be second-guessed.
We also can't help but wonder whether the case wouldn't have proceeded differently if Sheridan had targeted a black church or a synagogue — or if he were Muslim and spray-painted Pastor Robert Jeffress' First Baptist Church.