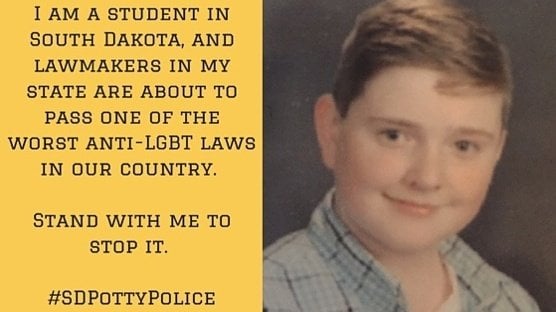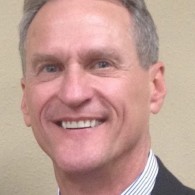 South Dakota Governor Dennis Daugaard (right) is set to meet with transgender students before deciding whether to sign HB 1008 which would prevent them from using public school bathrooms and other facilities that match their gender identity.
Last week, Daugaard – who had said he had never knowingly met a transgender person and did not need to before considering the law – declined an offer to meet an advocacy group. However, his office later backtracked and announced the governor would meet the group. His spokeswoman Kelsey Pritchard said Daugaard will also meet the bill's sponsor before making his decision.
Human Rights Campaign (HRC) has attacked the "outrageous legislation" because of the damage it will inflict on the lives of transgender youth. In a statement, HRC wrote:
"HB 1008 would put South Dakota school districts at risk of losing federal funds under Title IX, forcing them into an untenable position of choosing between state and federal law. It would also tie the hands of school administrators and teachers who would no longer have the flexibility they need to find workable solutions in coordination with transgender students and their parents. The legislation would only exacerbate the discrimination and harassment that transgender students already face."
According to a 2014 HRC survey in partnership with Gender Spectrum, "gender-expansive youth take the brunt of exclusion and verbal harassment both inside and outside of school compared to their peers." The report also found that 40 percent of gender-expansive youth reported being excluded "frequently or often" by their peers, nearly the same number reported "frequently or often" being verbally harassed and called names at school, and 42 percent reported being the victim of anti-gay slurs.
Rev. David Zellmer, bishop of the South Dakota Synod of the Evangelical Lutheran Church of America, has called on Daugaard to veto the bill. 15-year-old student Jackson Burke (above) has set up a Change.org petition to stop 1008.
(Image via Wikipedia)