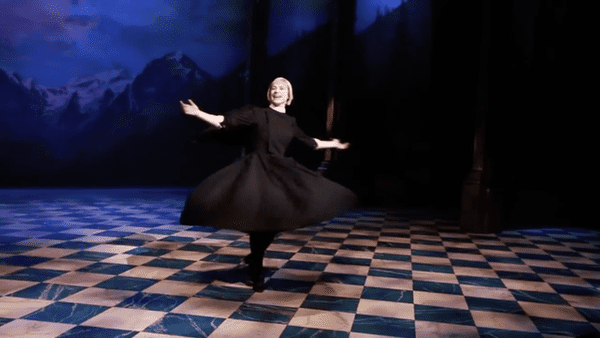 It's been almost a year since Lady Gaga delivered a knock-out musical tribute to The Sound of Music and Julie Andrews at the 2015 Oscars. Now, a video has emerged that was filmed in the months following Gaga's performance showing the UK cast of The Sound of Music returning the favor and doing a musical tribute to honor Gaga.
However, the video was apparently not supposed to be released according to its director Anton Belmonté. He told GSN,
"It wasn't supposed to be released. I'm not sure how it has actually come out as it wasn't initially approved by the Rodgers and Hammerstein estate. I'm shocked how it suddenly appeared online yesterday. It was a real group effort between myself, Danielle, [musical director] Jeremy Wootton, and [producer] Chris Clegg to get it to all come together. I've always loved the show since I was a kid, and I like Lady Gaga. I'm so shocked by how much people are loving our tribute!"
Lady Gaga herself has even weighed in saying that she finds the video amazing.
I mean this is just so amazing, the instrumentation and the performers! Thank you from the bottom of my heart! https://t.co/bj2eCO9N1N

— Lady Gaga (@ladygaga) February 24, 2016
Watch it for yourself, below.
https://www.youtube.com/watch?v=0fG35QA67VM
And re-live Gaga's Sound of Music medley, here.
https://www.youtube.com/watch?v=yXS1cpSwwbQ