A proposed amendment that would constitutionally carve out religious exemptions for those objecting to same-sex marriage in Missouri got its first hearing before a Senate panel yesterday, the AP reports.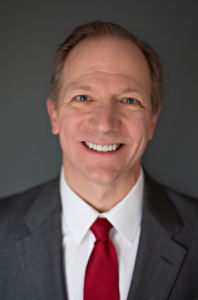 The measure, SJR39, "Prohibits the state from imposing penalties on individuals and religious entities who refuse to participate in same sex marriage ceremonies due to sincerely held religious beliefs."
Missouri's four Republican gubernatorial candidates all expressed general support for religious protections Tuesday as they were officially filing their candidacy papers, though none was familiar with the details of the proposed constitutional amendment. Democratic Attorney General Chris Koster, who also is running for governor this year, declined to comment on religious exemption proposals.
State Sen. Bob Onder (pictured)said his measure isn't intended as a "blanket" exemption from serving gay and lesbian customers.
"It's really more a matter of people not being commandeered into — being forced into — participating in a ceremony that violates their religious beliefs," said Onder, a Republican from Lake St. Louis.
Missouri's LGBT rights group PROMO and the ACLU of Missouri released a statement last week about the proposed amendment:
The ACLU of Missouri and PROMO are committed to the principles of dignity and equality for all Missourians. Let's be very clear: the current rash of legislative attacks on LGBT Missourians is discrimination thinly veiled in "religious exemptions." These bills do not reflect the true purpose of the First Amendment, which already firmly protects religious freedom, nor do the sponsors reflect the true values of the majority of Missourians.
Opposition to these bills will be broad.
The business community, LGBT rights advocates, and faith leaders have seen the damage LGBT discrimination has caused to the reputations and economies of other states, like Indiana, where the economy has already taken a $60 million hit according to recent reports.  We will not stand for this here in Missouri.
You can watch the entire Senate hearing, posted by Progress Missouri, below.