SCOTUS. Sen. Minority Leader Harry Reid pens op-ed in Washington Post blasting Republican obstructionism: "Republicans should not insult the American people's intelligence by pretending there is historical precedent for what they are about to do. There is not."
FASHION. Check out the red carpet moments from last night's Grammys.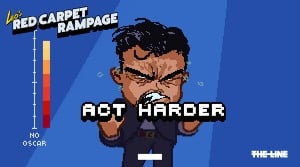 LOL. You can help Leonardo DiCaprio win an Oscar in the 8-bit video game "Leo's Red Carpet Rampage." 
TECHNICAL DIFFICULTIES. Adele went to In N Out last night after technical difficulties at the Grammys.
MUSIC VIDEO. Also during the Grammys telecast, Gwen Stefani debuted her new music video for "Make Me Love You", which was performed live–and was pretty spectacular.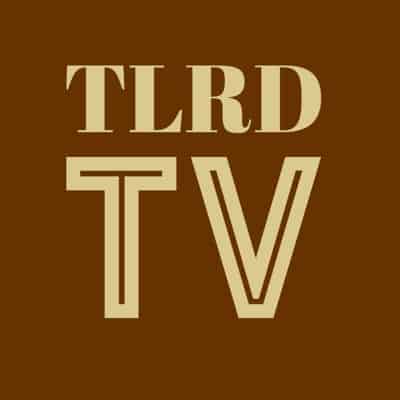 SEX. Dan Savage sounds the warning alarm about the new head of the Kinsey Institute who believes "human sexuality must be viewed in the context of relationships": "Not all human sexuality exists in the context of relationships. You can argue, if you're a moralist, that human sexuality should only be expressed in the context of a relationship. But that is a moral position, not a scientific one. The idea that sex must always be yoked to some other, higher, nobler purpose—Jesus-y marriage, procreation, "healthy relationships"—is blinkered, sex-negative wishful thinking."
TRAILERS. Check out the full trailer for Pee-wee's Big Holiday on Netflix.
WTF. Jeb Bush blows up Twitter with picture of gun captioned "America":
America. pic.twitter.com/TeduJkwQF3

— Jeb Bush (@JebBush) February 16, 2016
DIVERSITY. Chiwetel Eijofor says being gay is harder than being Black in Hollywood: "I hope this changes (but) I think it's probably harder to be gay. I think sexuality is still marginalised in a way that is pretty open. I think it's tough. I think for one's own piece of mind, for one's own sense of self and psychological health, I feel like that's the horrible thing about 'Don't Ask, Don't Tell' and all that fucked-up shit, because it produces a sense of shame, and therefore this sense of being 'less than', you know? And I hate that. I hate that for anybody."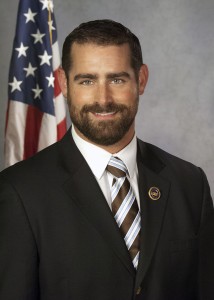 CONGRESS. Out gay Pennsylvania State Rep. Brian Sims ends his bid for a seat in the U.S. House of Representatives: "Having walked the streets of the District, and spoken to thousands of neighbors and constituents, I now feel that my friend and colleague, Dwight Evans, is best equipped to take our fight for justice to Washington, DC and will serve Philadelphia well in Congress. This was not an easy decision, but please know that I am so grateful for your help and support over these past few months."
CASTING. Paul Rudd and Steve Coogan to play a troubled married couple in movie An Ideal Home: "Coogan plays a celebrity while Rudd is his more hesitant partner and sidekick. But when the grandson that Coogan's character never knew he had shows up at their home with nowhere else to go, the couple reluctantly decide to take him in."
INSTASTUD. LGB Athlete Ambassador Matthew James Lister.