TRANSFORMATION. Johnny Depp is Donald Trump in Funny or Die biopic movie (it's 50 minutes long) parodying the Republican frontrunner.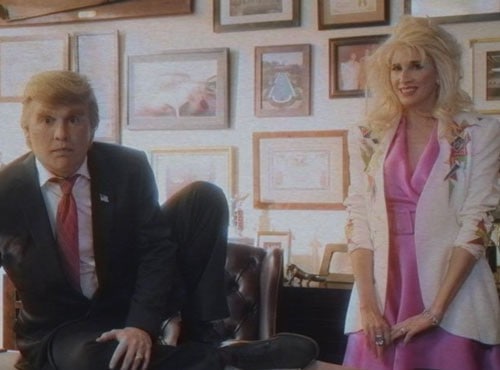 KIM DAVIS. Federal judge denies ACLU's request to force Kim Davis to reissue marriage licenses that omitted her name and position: "United States District Judge David Bunning denied the American Civil Liberties Union's request to order Davis to reissue licenses she had altered to remove her name and title or face the possibility of further punishment. He found that Davis has allowed her deputies to issue licenses to anyone eligible since September and that the altered licenses are likely valid under Kentucky law."
MARRIAGE. Christian parishioners petition Episcopal bishop in Tennessee who announced that clergy in his diocese are forbidden to marry same-sex couples: "We wanted it to be focused for the pain of LGBT people and their allies and friends. I think that's where it got a little push-back at some points that it wasn't talking about the pain on the other side of the coin, but it's not about that. It's not about everyone," Sarah said. "It's about LGBT people being denied a sacrament that is extremely important to us."
SOCIAL MEDIA. Watch Kylie Jenner's Snapchat short film starring Caitlyn Jenner: "In the new story, Kourtney [Kardashian] finds herself caught in a love triangle with none other than Caitlyn in a dramatic twist ending."
"I'M GAY." Shawn Balentine comes out as Hollywood's first openly gay stuntman: "I know I could lose friendships over this and work too. In the world where I work as a Stuntman/Stunt Coordinator this might be viewed as a big deal and that's a big reason why I've held on to this layer for so long. I've been to the edge and back, praying and losing days of sleep over this decision, but if this helps even one or two out there from feeling alone, being blackmailed, or told to your face that someone doesn't approve of your spiritual practices then I'm here for ya and have one HUGE shoulder you can lean on because I've been in your shoes. You will NOT go to hell or get stoned to death; which I was told just last week. From this day forward I will no longer look at myself in the mirror ashamed of hiding this layer."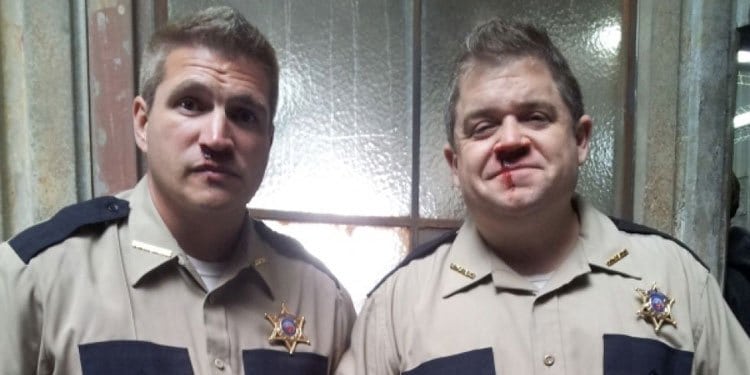 FLASHBACK. Rachel Maddow says when she was 19 she didn't feel like Bill Clinton had her back on gay rights: "As a self-proclaimed liberal, people talk about the liberal media and they say the whole media is liberal and the whole establishment is liberal, it's not true. If you really are a liberal it's been a long time in this country that you felt that mainstream politics had nothing to say to you. That mainstream politics was just not about you. And I look at all the young people, particularly at this Bernie Sanders event. I was 19 in 1992 when Bill Clinton was running on the Democratic side and at the 1992 Republican convention, Pat Buchanan got up there and gave this culture war speech where he basically declared a crusade against minorities and particularly gay people. And as a gay person watching that in 1992 I didn't feel like Bill Clinton had my back. I didn't feel like the Democratic party had my back."
https://www.youtube.com/watch?v=tp0mH_GDgNo
MUSIC VIDEO. Lana Del Rey premieres video for "Freak" from her Honeymoon album featuring Father John Misty.
DILF. Ryan Reynolds is People's "Sexiest Dad Alive!"
A PICTURE'S WORTH A THOUSAND WORDS. Incredible photo captured by MSNBC of Hillary Clinton…reacting…to a Donald Trump supporter.
SAVE THE WHALES. The more you watch adult films on pornhub this month, the more they will donate to help save the whales: "PornHub is getting charitable for World Whale Day (February 13th) by pledging that for every 2,000 videos streamed on the PornHub site during the month of February, they will donate one cent to the Moclips Cetelogical Society, a non-profit in Washington State that is devoted to protecting whale species through conservation efforts and awareness.. That may not seem like a lot of money, but it would be underestimating just how much pornography people watch on the internet."
ALASKA. Majority of Anchorage voters support equal rights ordinance: "Of 311 registered voters, 70 percent said they either strongly or mildly supported adding sexual orientation and gender identity to the list of protected classes for employment and housing in city law — a change the Anchorage Assembly approved in a 9-2 vote last fall. Twenty-five percent said they strongly or mildly opposed the change. Four percent were not sure. Asked whether they would vote to repeal the law, 62 percent said no, and 33 percent said yes. Again, 4 percent responded they were not sure."
HUMP DAY HOTTIE. Geoff Reynoso.
https://instagram.com/p/8JzbVVGbRY/