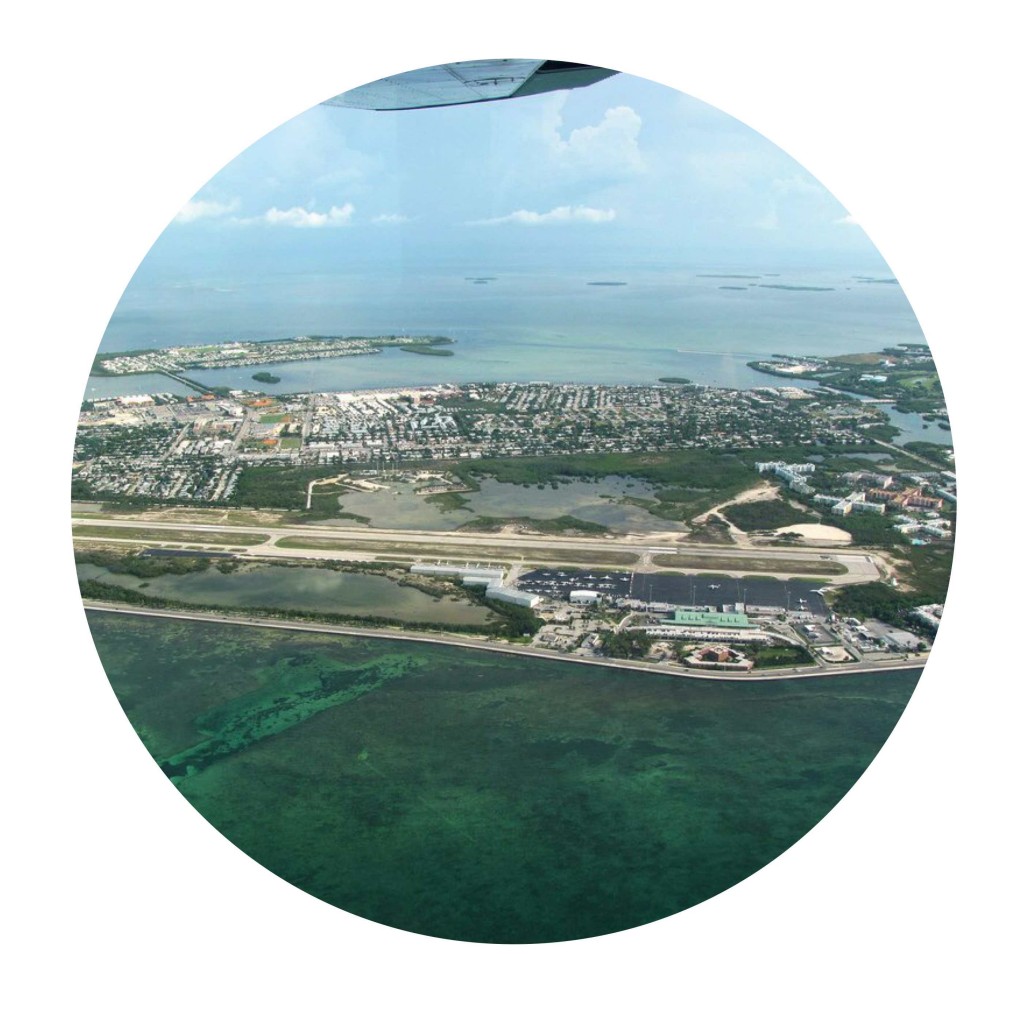 Key West, the southernmost point in the United States, has long been known as a gay getaway and is even considered by many to be the original gay vacation spot. However, as gayborhoods have faced encroaching gentrification and some members of the LGBT community have left gay bars and barrios in favor of geo-social dating apps, some have wondered whether gay hotspots like Key West are still worth visiting.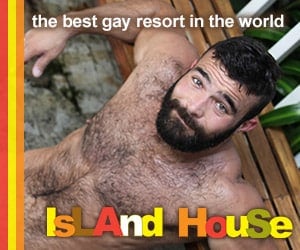 But don't be fooled by such pondering. A quick look at all that's gay and great in Key West proves that this historic gay destination is still relevant, and in fact, even more so than ever for young gay men. With that in mind, we decided to put together our top 10 reasons every gay 20-something should visit Key West before they're thirty.
10. Tropical Heat Festival 

Key West's annual Tropical Heat Festival is one of the gayest weekends of the year in the U.S. This four day-long party kicks off every August (this year August 11-14) and provides visitors and locals alike with gay adult-oriented fun. Whether you're into fetish balls, skinny dipping, foam parties, or daily boat cruises (complete with cruising), there's plenty to pique your interest. It's a weekend of non-stop parties so you will definitely make the most out of your trip if you visit during this event.
9. Water Sports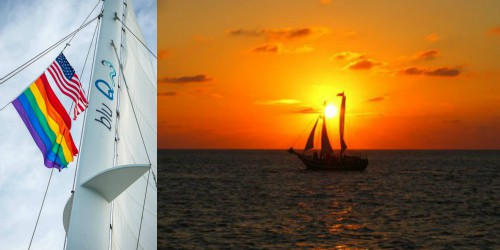 Key West might just have the highest percentage of aquatic activities per capita in the U.S., maybe even the world. First there's blu Q's "gay sailing adventures", Key West's longest running all gay sailing charter. blu Q offers clothing optional sailing charters, snorkeling trips, sunset viewing, sandbar excursions and kayaking. Then there's FURY (not Furry, mind you) Water Sports which is your go-to place for parasailing, jet-skiing, glass bottom boat tours and speed boat rentals. There's nothing you can't do on the ocean in Key West, and you'll almost always be surrounded by "family."
8. Gay History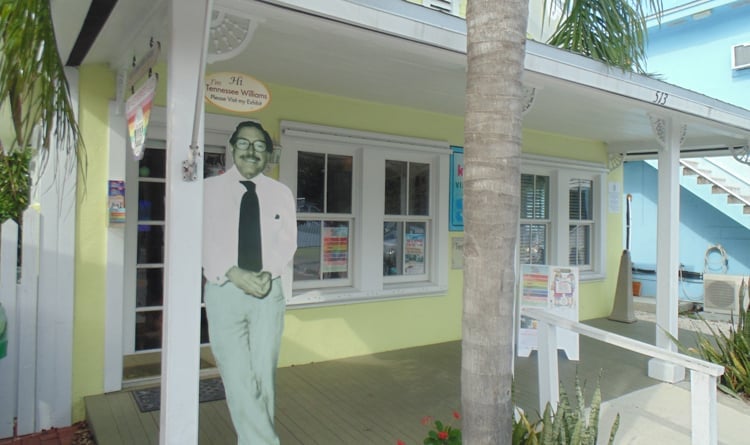 There's plenty of gay history to soak up in Key West. The city earned its stripes as the original gay getaway thanks to famed playwright Tennessee Williams, perhaps the most famous gay denizen Key West has ever known. Williams began coming to Key West in the 1940s for retreat and relaxation and others (Truman Capote, Elizabeth Bishop to name a couple) soon followed. To start your tour of gay Key West, visit the Tennessee Williams Exhibit. While you're there you can head into the adjoining Visitor Center for the Key West Gay & Lesbian Business Guild, the oldest LGBT chamber of the commerce in the country. Later check out two identical homes owned by gay playwright Jerry Herman, composer of Hello, Dolly and La Cage Aux Folles. Wander down historical Fleming Street, dubbed "gay guest house row" before heading to The Hog's Breath Saloon. This was formerly the site of the famous club The Monster, frequented by gay revelers in the 1970s and '80s. Also, be sure to talk to the locals. Approximately one-third of the city's 26,000 permanent residents are openly gay or lesbian and will doubtless have tales of gay lore to regale you with.

7. Biking 
All that aforementioned gay history? There's no better way to see it than on bike. The city is only 2×4 miles big and most of the prime gay spots are within a two mile radius, making it even easier to take in all that Key West has to offer. There are plenty of other historical sites to see here too, including Fort Zachary Taylor (a Civil War era landmark), Key West's cemetery, with its notoriously humorous tombstones (one reads, "I Told You I Was Sick"), the Little White House, and many more.
6. Foodie's Paradise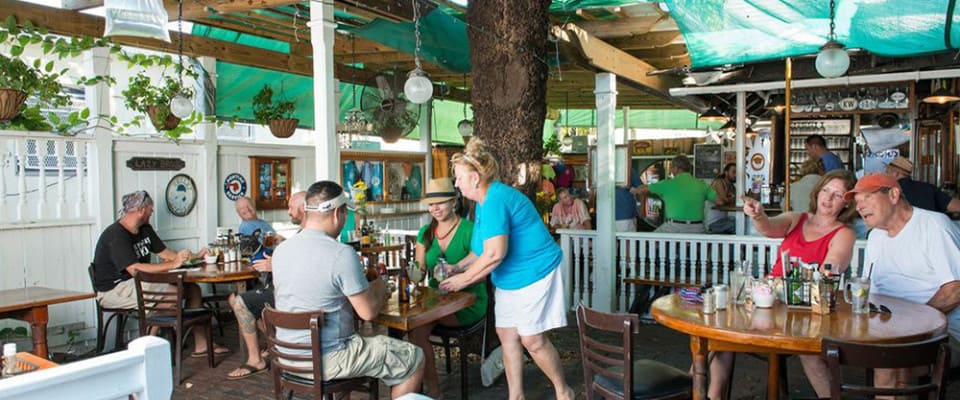 Key West has plenty to entertain your palette. Start your day with an iced coffee from Cuban Coffee Queen. For afternoon snacks and cocktails check out Casa Marina. Sample their famous conch balls along with a dark rum piña colada while looking out on the water. Another lunchtime favorite is Louie's Backyard, which has a high Zagat rating. Oyster lovers will want to head to Half Shell Raw Bar. For dinner, try Azur's modern Mediterranean fare (the Yellow Tail Snapper is quite popular). Or check out Santiago's Bodega in Bahama Village for Spanish tapas with a twist. For quintessential Key West, go to Pepe's (above), the city's oldest restaurant (and Andy's favorite).
5. Beaches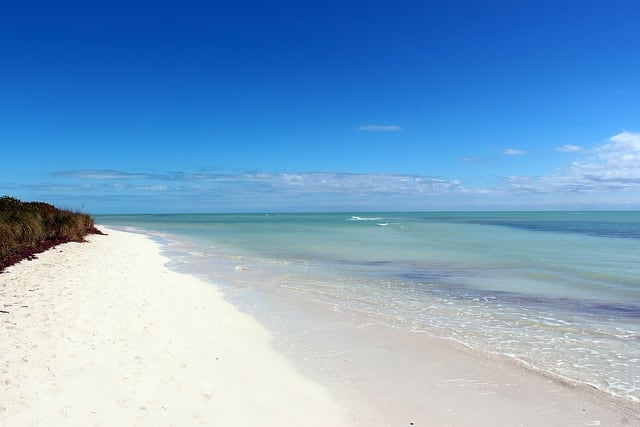 Key West's beaches have a decidedly tropical feel, and you're likely to spot creatures such as iguanas while you soak up the sun. A gay beach has taken over "the right end" of the beach at Fort Zachary Taylor National Park, affectionately known as Fort Liz Taylor. Bahia Honda, though a bit far from the heart of Key West, is one of the area's most beautiful beaches. As for Key West's other most popular gay beach, that would be Boca Chica Key where you can expect plenty of male nudity to take in.
4. Drag for Days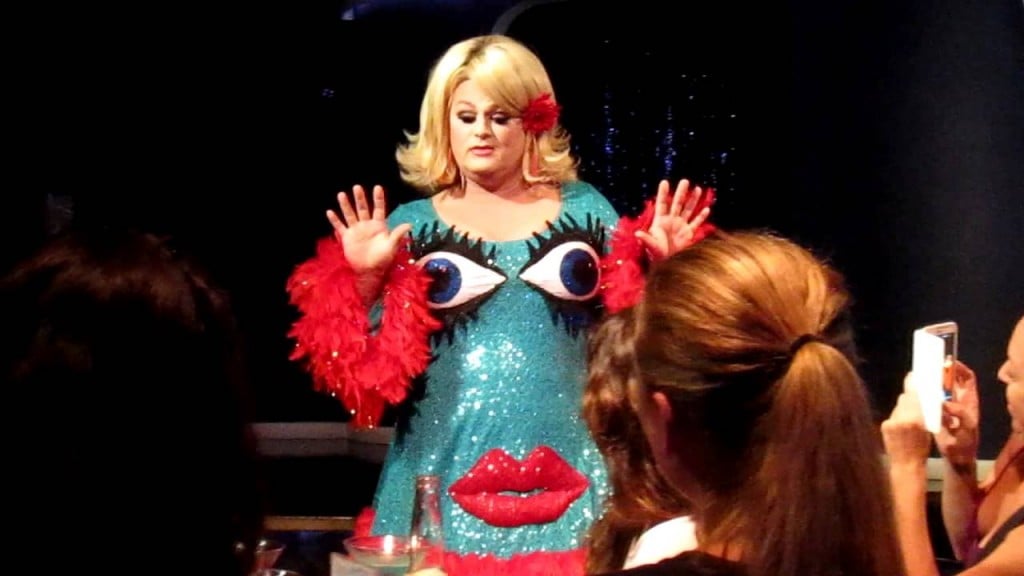 The drag community has long thrived in Key West and a series of resplendent drag queens hold court here, including INGA (above) who can be seen at AQUA, and Sushi, who reigns at 801 Bourbon Bar. Newcomer Jessica Grabbit will also grab your attention with her show-stopping voice on display at Bourbon Street Pub. Randy Roberts of America's Got Talent fame meanwhile has taken up residency at another gay haunt, La Te Da.
Speaking of La Te Da…
3. The Tea Dance at La Te Da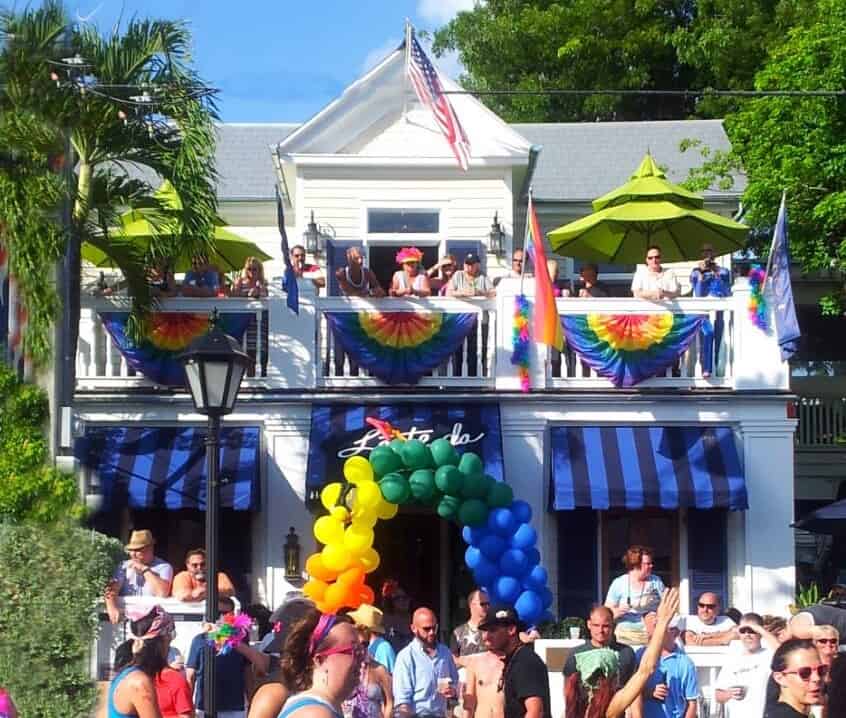 Chances are, if you're a 20-something, you may not have experienced the delight that is the Tea Dance (unless you already frequent Key West or other gay getaways like Fire Island and Provincetown). So if you're a Tea Dance virgin, it's time for you to discover why this event has been so popular among gay men for years. And there's no better place to pop your cherry than in Key West. The Tea Dance at La Te Da is legendary and the local hot spot every Sunday from 4-7 PM.
2. Clothing Optional Life
You may have noticed that a few reasons why we think you should visit Key West include partaking in clothing optional activities (nude pool parties, sailing, beach-going, snorkeling, etc.). And it turns out, Key West's embrace of clothing optional life is a great reason in and of itself for younger gay men to head to Key West. Even if you consider yourself more the buttoned-up type, checking out what it's like to hang out with other gay men in a clothing optional setting is something every 20-something should so.
Which leads us to…
1. The Island House Resort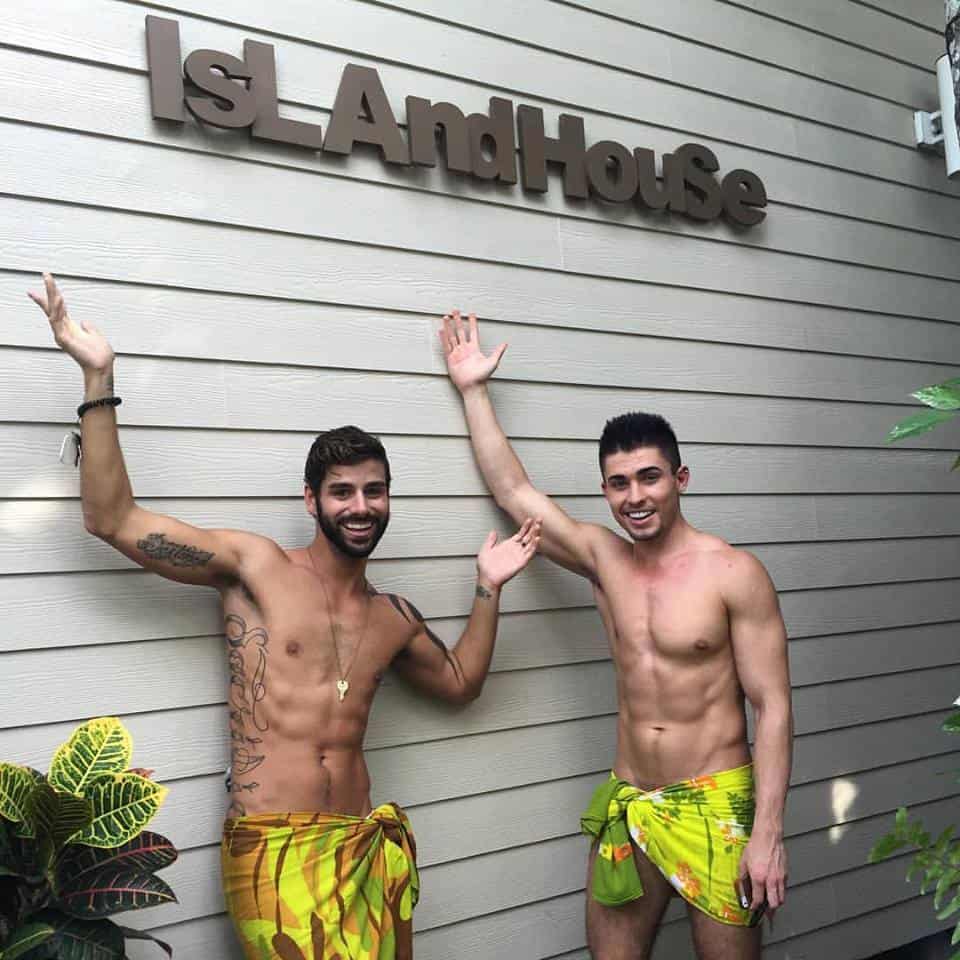 The Island House is, of course, clothing optional, and perfect for those who want to be uninhibited and free while on vacation. But the Island House is much more than a place to drop trou. It's an institution. Touted as the greatest gay resort in the world, it's also the longest-running men-only guesthouse in the country. It's the de facto headquarters for much of the island's gay life, attracting a mix of locals and visitors who call it "the gay country club." In terms of amenities, the Island House has a swimming pool, two hot tubs, a gym, and a restaurant. Plus in-room TVs that play gay adult movies around the clock on three different channels. There's also a "dark room" that tinged with a bathhouse vibe should you be feeling adventurous. The pool and food service here are 24/7 and pool parties run throughout the year, making anytime a good time to visit the Island House.
Check out more photos of the Island House, below.