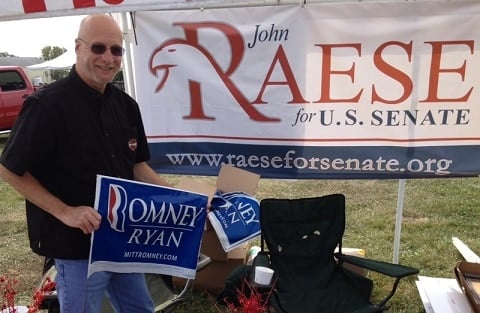 A West Virginia Senator has introduced a resolution that would amend the state constitution to prevent cities and towns in the state from enacting pro-LGBT non-discrimination ordinances.
Because the West Virginia Human Rights Act does not offer protections against discrimination based on sexual orientation or gender identity, a number of cities and towns in the state have introduced their own ordinances to protect LGBT people.
Republican Senator and majority whip Craig Blair said he introduced Senate Joint Resolution 13 so that companies doing business in West Virginia would be subject to those nondiscrimination laws–not more inclusive ones passed by cities and towns.
Blair told the Charleston Gazette Mail:
"What is happening is that West Virginia is becoming a quilt or a patchwork of different ordinances pertaining to this issue. This doesn't have anything to do with discrimination or anything like that. That's not what this piece of legislation is about. It's about jobs. We're trying to level the playing field throughout West Virginia making it so we can actually get jobs here and get people back to work and treat every one of our West Virginia citizens equally and fairly."
Adding that he lives "in a Star Trek world" of diversity, he said he is "astounded" that anyone would think his proposal is discriminatory because his aim is to make sure "the playing field is absolutely level and that we're all treated equally."
When pressed on the obvious point that existing laws don't actually protect LGBT people, Blair, after taking some time out to come up with an answer, said "the LGBT community should also recognize that they are looking for the weakest link in the chain to push their agenda."
Andrew Schneider, executive director of LGBT rights group Fairness West Virginia, said
"This legislation is basically fostering a culture of discrimination by pushing these bills that divide us and do nothing to help the state or its economy, but instead are mean-spirited and determined to turn West Virginians against one another."
Jennifer Meinig, executive director of the American Civil Liberties Union of West Virginia, said that "in a time when we all agree that moving our state forward is the best chance we have to improve our economy and retain young talent," she is hopeful that the resolution fails to advance.
(Image via Facebook)