SUPER TUESDAY. Things got heated on CNN during Super Tuesday election coverage between Donald Trump supporter Jeffrey Lord and former Obama administration official Van Jones when discussing the KKK. Lord called the KKK a "leftist organization" that has advanced the "progressive agenda."
https://www.youtube.com/watch?v=4epuBp9ixzc
MOVIES. Natalie Portman is the spitting image of Jackie O.
SUPREME COURT. The now only 8 justices heard arguments on Texas' omnibus abortion bill HB2 today: "If the law is upheld in Texas, it would restrict abortion access so severely in the state that abortion would be virtually inaccessible for millions and millions of people who need it."
POTTER MORE. J.K. Rowling has confirmed that Fantastic Beasts and Where to Find Them will be a trilogy. 
TWITTER. Republican South Carolina Governor Nikki Haley shows you how the south does shade.
@realDonaldTrump, Bless your heart.

— Archive: Ambassador Nikki Haley (@AmbNikkiHaley) March 1, 2016
LOS ANGELES. US Bank Tower to get a 36-foot glass slide to be built on the outside of the skyscraper: "Skyslide, a glass enclosed slide that spans 45 feet across, high above Los Angeles, will open in the U.S. Bank Tower this summer. The slide is part of Skyspace LA, a multi-level experience that will spread across four different floors of the skyscraper, reaching 1,000 feet on the tower's 70th story."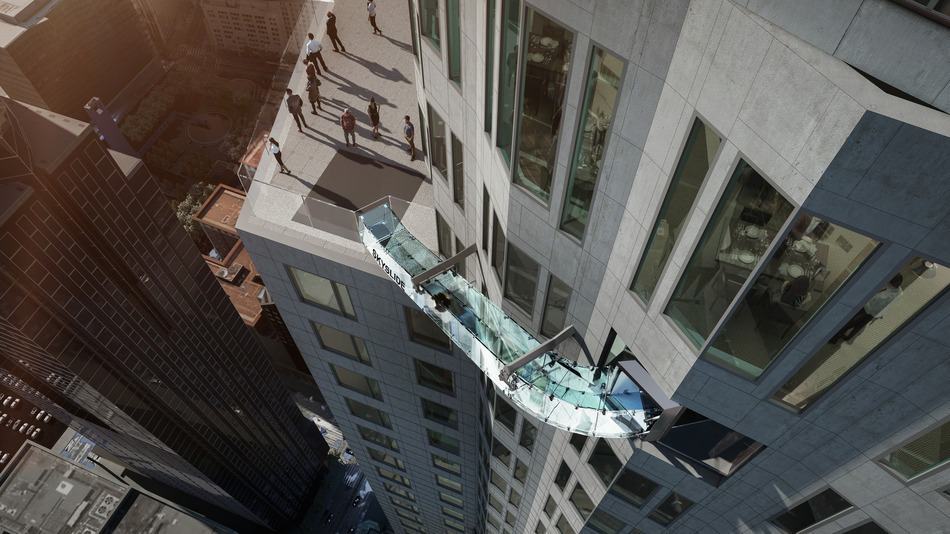 DEFECTION: Former Nixon speechwriter and conservative pundit Ben Stein says he may vote for a Democratic candidate if Trump is the Republican nominee.
I AM CAIT. Caitlyn Jenner says she plans to date men in the future: "'Opening doors for you, doing all what you would think is the traditional stuff in a guy and a girl relationship. It would have to be a very special guy to be able to do that, but yeah, I would be open to that.'"
EYE CANDY. Ricky Martin is shirtless again on Instagram.
MODIFIED FORKLIFT. Talk about an eggplant.
VETTING. White House eyes 8th Circuit Court Judge Jane Kelly for SCOTUS pick.
GOP. Mitt Romney to make speech on 2016 election tomorrow: "In what could be seen as a foreshadowing of his Thursday remarks, Romney outlined his views on the 2016 race in an appearance last month at Babson College in Massachusetts. Speaking to students, Romney said he shared the feeling of many Americans that Washington has failed them and urged national leaders to tackle big problems such as climate change, poverty, education and income inequality."
INSTAGRAM. Meet Argentinian male model Gus Boeing.