2016 ELECTION. Trump threatens lawsuit over Louisiana delegates: "I won Louisiana and now I hear he's trying to steal delegates," Trump added, referring to Cruz. "What's going on in the Republican Party is a disgrace. I have so many more votes and so many more delegates."
https://twitter.com/realDonaldTrump/status/714198237675003904?ref_src=twsrc%5Etfw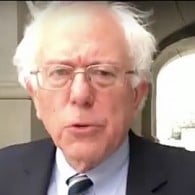 2016 ELECTION. Bernie Sanders blasts Clinton celebrity fundraisers: "I have a lot of respect for George Clooney. He's a great actor. I like him," Sanders said. "But this is the problem with American politics … Big money is dominating our political system. And [my supporters and I] are trying to move as far away from that as we can."
LOUISIANA. Legislature wants to clean up laws, but not anti-gay ones: "no bills have been proposed to accept the recommendations about revising language in state laws banning same-sex marriage, despite last year's high-profile U.S. Supreme Court decision in Obergefell v. Hodges, which legalized gay marriage across the nation. And no bill has been submitted to repeal an unconstitutional law that criminalizes gay sex while likening it to bestiality."
TERRORISM. 69 people killed by suicide bomber at Lahore, Pakistan park: "The blast occurred in a parking lot at Gulshan-e-Iqbal Park, one of the largest parks in Lahore, said Haider Ashraf, a senior police official in the city. The bomb was detonated within several feet of the swings in a park crowded with families on Easter. Jamaat-e-Ahrar, a splinter faction of the Pakistani Taliban, claimed responsibility for the blast. Its spokesman, Ehsanullah Ehsan, said in a statement that Christians were the target."
MEDICINE. Cancer researchers see "extraordinary results" using T-cell therapy: "Among several dozen patients who would typically have only had months to live, early experimental trials that used the immune system's T-cells to target cancers had "extraordinary results". In one study, 94% of participants with acute lymphoblastic leukaemia (ALL) saw symptoms vanish completely. Patients with other blood cancers had response rates greater than 80%, and more than half experienced complete remission."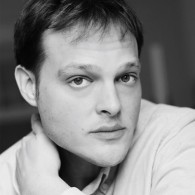 GAY WRITERS. Garth Greenwell in The Guardian: "Absolutely I am a gay writer. And not only that, I want to tell gay stories about gay communities for gay readers, because I think that this incredible progress that queer people have made in things such as marriage equality have come at the cost of a mainstreaming narrative that has homogenised queer lives in a way that has sacrificed far too much and, tragically, has further marginalised the most vulnerable members of the queer community."
FULL MOON. Justin Bieber dropped his pants again.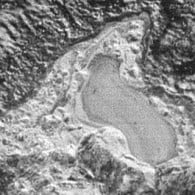 SPACE. New Horizons probe photographs small frozen lake on Pluto: "This feature appears to be a frozen, former lake of liquid nitrogen, located in a mountain range just north of Pluto's informally named Sputnik Planum. Captured by the New Horizons' Long Range Reconnaissance Imager (LORRI) as the spacecraft flew past Pluto on July 14, 2015, the image shows details as small as about 430 feet (130 meters). At its widest point the possible lake appears to be about 20 miles (30 kilometers) across."
ANNOUNCEMENTS. Ivanka Trump gave birth.
Baby Theodore. My heart is full. xx, Ivanka #grateful pic.twitter.com/aOux7Nm3BU

— Ivanka Trump (@IvankaTrump) March 28, 2016
EPITAPHS. Someone put a Donald Trump tombstone in Central Park. "There were people taking pictures which is why I stopped," she told us. "It was definitely provocative, strange for Easter morning."
https://www.instagram.com/p/BDdK497l1TK/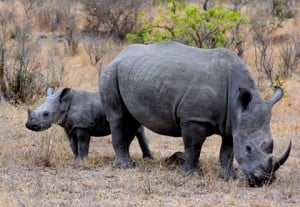 SOUTH AFRICA. Wildlife worker finds bodies of three rhinos killed by poachers: "One warden described the slaughter – at a reserve in South Africa – as 'the worst day of my life'. Two female rhinos were found dead on Thursday.A wildlife vet had tried to save a third rhino bull, called Bingo, which had facial cuts and serious internal leg injuries, but he died last night and will be buried with the females."
MUSIC. The Smiths' Andy Rourke and The Cranberries Dolores O'Riordan have a new band, and this is their first single: "The surprising team-up came by chance, according to a press release. The trio formed its roots when Rourke and Koretsky met and created Jetlag, a New York remix and production team. The pair experimented and worked on tracks in their home studios. Rourke and O'Riordan randomly met later, and according to the release, O'Riordan asked what Rourke was working on, which led to them sharing tracks online that built on Rourke and Koretsky's base tracks. In some cases, O'Riordan reimagined the songs."
MONDAY MUSCLE. Jeroen Kerkhof
---
DEAL OF THE DAY.  Online deals we think might appeal to Towleroad readers…
Those of you in the market for a new TV might want to check out Amazon's deal today on the Samsung UN50J6300 50-Inch 1080p Smart LED TV (2015 Model). At $524.99 it's 42% off the regular price of $899.99.
Quite a savings.
Disclosure: If you buy something through hyperlinks to supporting retailers, we may get a small commission on the sale. Thanks for your ongoing support of Towleroad and independent publishing.