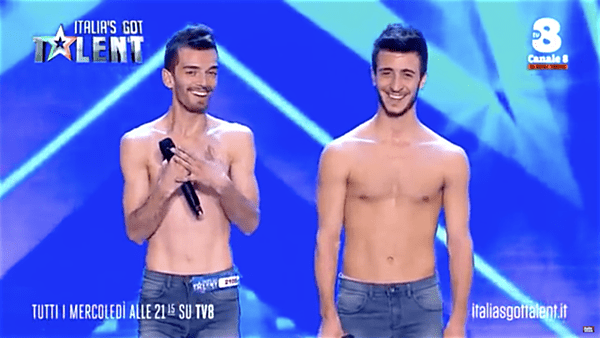 Gay couple Umberto and Roberto recently performed on the Italian TV show Italy's Got Talent, showcasing their dance abilities and their love for one another.
However, in their sweet and romantic dance, the couple also came out to their dads–oh, and the show was broadcast live.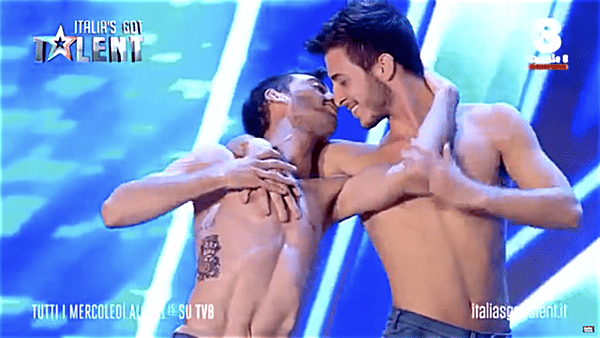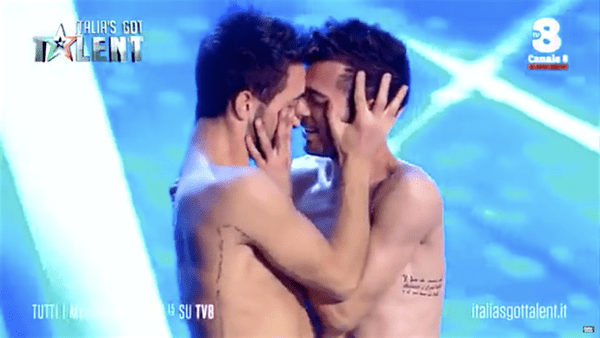 In an interview with the four judges on the show's panel following their performance, Umberto and Roberto revealed that while they had come out as gay to their moms, they had not told their dads.
The couple's performance received a standing ovation from the audience, and the judges moved them forward to the next round of competition.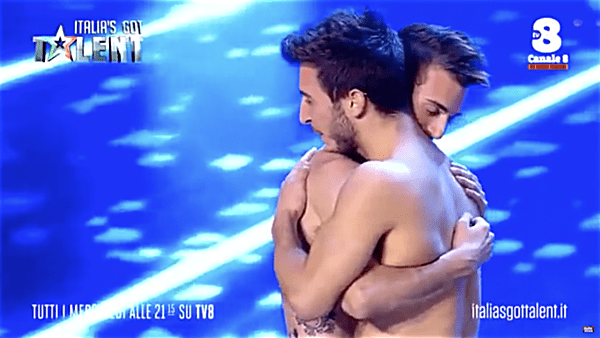 The high-profile show of same-sex affection comes on the heels of a contentious debate on same-sex marriage in Italy. Last month, the country's senate passed a stripped-down civil unions bill that removed provisions which would have allowed gay citizens to adopt their partners' biological children.
Watch the emotional dance between Umberto and Roberto, below.
https://www.youtube.com/watch?v=8GDcXYT8dLE