ROYALS. Prince Harry talks about his advocacy for the Invictus games and his mother, Princess Diana, with Robin Roberts.
Prince Harry speaks about his mother, his admiration for his grandmother, and his work supporting wounded servicemenhttps://t.co/aq6vrHkX9G

— The Duke and Duchess of Cambridge (@KensingtonRoyal) March 18, 2016
MIGRANT CRISIS. European Union comes to an agreement about how to return "new migrants" to Turkey from Greece: "Under the deal, which goes into effect Sunday, virtually all migrants who attempt to enter Europe via the Aegean Sea — including Syrians fleeing war — will be sent back to Turkey. The goal, leaders said, is to finally shut down massive irregular migrationalong a route that runs from the battlefields of the Middle East through Turkey to Europe, a conduit for a almost 900,000 arrivals last year."
GEORGIA. Atlanta Falcons owner issues statement condemning anti-LGBT 'license to discriminate' bill currently awaiting Governor Nathan Deal's veto or signature. Said owner Arthur Blank, "One of my bedrock values is 'Include Everyone' and it's a principle we embrace and strive to live each and every day with my family and our associates, a vast majority of which live and work in Georgia. I strongly believe a diverse, inclusive and welcoming Georgia is critical to our citizens and the millions of visitors coming to enjoy all that our great state has to offer. House Bill 757 undermines these principles and would have long-lasting negative impact on our state and the people of Georgia."
LGBT RIGHTS. Caitlyn Jenner wants you to know that she didn't endorse Ted Cruz, and she knows he would be obviously awful on trans issues.
AUSTRALIA. PM Malcolm Turnbull guts Safe Schools anti-bullying program intended to help LGBT youth: "Senator Robert Simms…said it was "clear that Malcolm Turnbull has thrown LGBTI young people under the bus today by bowing to the rightwing backbench bullies and stripping back the Safe Schools program."
HOGWARTS HIP HOP. Hamilton creator and star Lin-Manuel Miranda freestyles with a beat-boxing Emma Watson.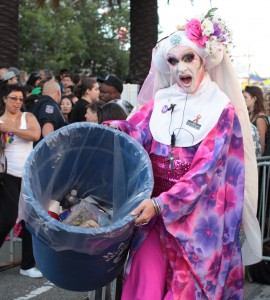 SAN FRANCISCO. City's Pink Party, held each year the Saturday before Pride, has been cancelled according to Supervisor Scott Wiener: "The Sisters of Perpetual Indulgence had produced what was known as Pink Saturday for nearly two decades. Last year, however, the Sisters decided to end their oversight of the street party due to escalating violence. A sister and his husband were attacked in 2014, while Stephen Powell, 19, died after being shot toward the end of the party in 2010."
TECH. More details about what to expect from the rumored iPhone 5SE supposedly being unveiled next week. 
INDIA. Official from Hindu nationalist group says homosexuality isn't a crime, but it is immoral: "'Why should RSS have an opinion on homosexuality?' he said. 'It is not a crime as long as it does not affect the lives of others. Sexual preferences are personal issues.' A few hours later, however, Mr. Hosabale clarified his comments, branding homosexuality an 'immoral act' on his Twitter account, and adding that while homosexuals shouldn't be punished, they should still 'be treated as a psychological case.'"
MUSIC. Adam Lambert performs on American Idol one last time before the show says goodbye. 
ILLINOIS. HRC endorses Republican Senator Mark Kirk in re-election bid: "Kirk became the first Republican senator to back the Equality Act, a major priority for HRC that adds sexual orientation and gender identity to the list of groups constitutionally protected from discrimination, after a January anouncement. Chad Griffen [sic], the HRC president, pointed to that support as a major reason the group decided to throw its weight behind the Republican."
POLITICS. This Donald Trump yard sign has perfect placement. 
GERMANY. Gay former Foreign Minister Guido Westerwelle has died at 54 of cancer: "He was the highest-ranking openly gay person in the German government, having risen to the position of vice chancellor. As foreign minister from 2009 to 2013, he had the uncomfortable task of visiting countries where homosexuality is not accepted, or even legal."
TELEVISION. Jack Falahee and Charlie Weber got shirtless on last night's season 2 finale of How To Get Away With Murder.
INSTAGRAM. Is Christos Artemiou a lover and a fighter?
https://instagram.com/p/BC1LV_VgYmR/?taken-by=chris_arte&hl=en
https://instagram.com/p/BB7Yi-3AYiR/?taken-by=chris_arte&hl=en
---
DEALS OF THE DAY: Deals we've found around the web we think might matter to Towleroad readers…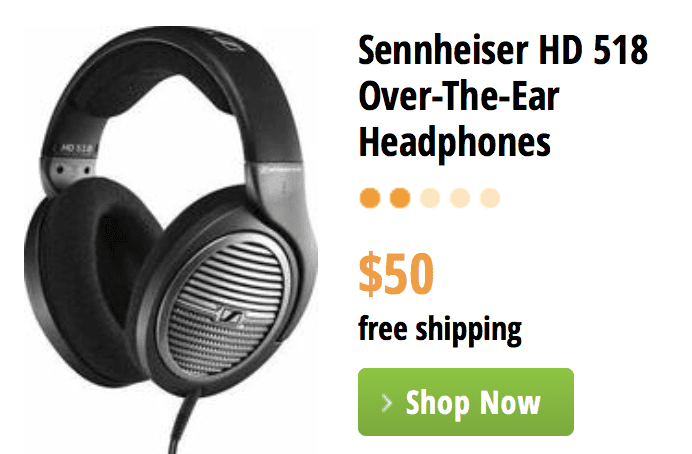 Newegg has one of the best deals we've ever seen on these Sennheiser HD518 On-Ear Headphones for $49.95 – that's $100 off the normal price for a 67 percent discount.
Best Buy is having a three day sale with lots of good offers. In particular, for those looking to upgrade their TV, the store is offering $800 off of  this Samsung 65″ Class (64.5″ Diag.) LED Curved 2160p 4K Ultra HD Smart TV.
Do you need electrical items for your home? Home Depot has a killer sale that just started on home electronics, home security systems, light bulbs and more.
Are you looking to buy a drone? This DJI Phantom 3 Standard Quadcopter Drone with 2.7K HD Video Camera is on sale from Amazon for 52% off. Might be a relatively inexpensive way to start a new hobby!
Disclosure: If you buy something through hyperlinks to supporting retailers, we may get a small commission on the sale. Thanks for your ongoing support of Towleroad and independent publishing.